Medvedev signs food embargo extension until August 2016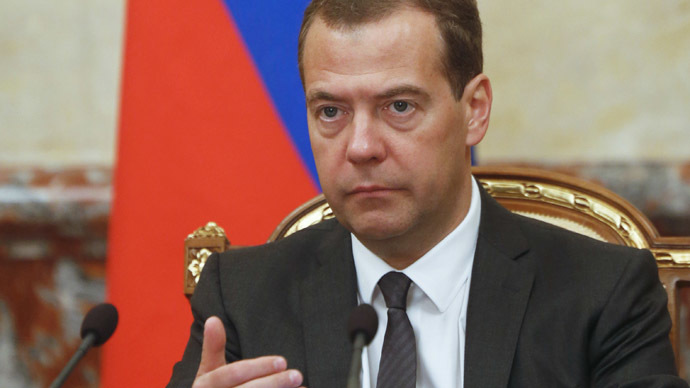 Russian Prime Minister Dmitry Medvedev has signed a decree to extend Russia's embargo on food imports until August 5, 2016. The details of the extended 'blacklist' remained unchanged, he said.
"Thelistis no different [from last year – Ed.] except for some positions.It includes the same livestock products, including meat of cattle, pigs, edible offal, fish and shellfish, milk and dairy products, vegetables, sausages and so on," Medvedev said.
Countermeasures to Western sanctions were dictated not by political, but economic motives, he added.
READ MORE: President Putin signs order to extend counter-sanctions for another year
Medvedev urged ministers not to comment on the decision to extend the Russian food embargo before final publication of the relevant documents. "It confuses the market and introduces uncertainty," he added.
Russian food watchdog Rosselkhoznadzor spokesman Aleksey Alekseenko said Tuesday that Russia was considering a ban on European chocolate and flowers. Russian Agriculture Minister Aleksandr Tkachev said the ministry had plans to limit imports of flowers and canned fish from countries on the sanctions list, but no decision to include chocolate on the list had been made.
Efforts by Russia and the EU are key to putting an end to the so-called 'sanction war', Medvedev said. However, so far there are no significant efforts from the West, he added.
On Wednesday, Russian President Vladimir Putin signed an order to extend Russian sanctions for another year. The government was instructed to work out and publish corresponding documents as soon as possible.
The EU prolonged Russia sanctions for six months on Monday, which followed last week's decision to extend sanctions against Crimea for another year.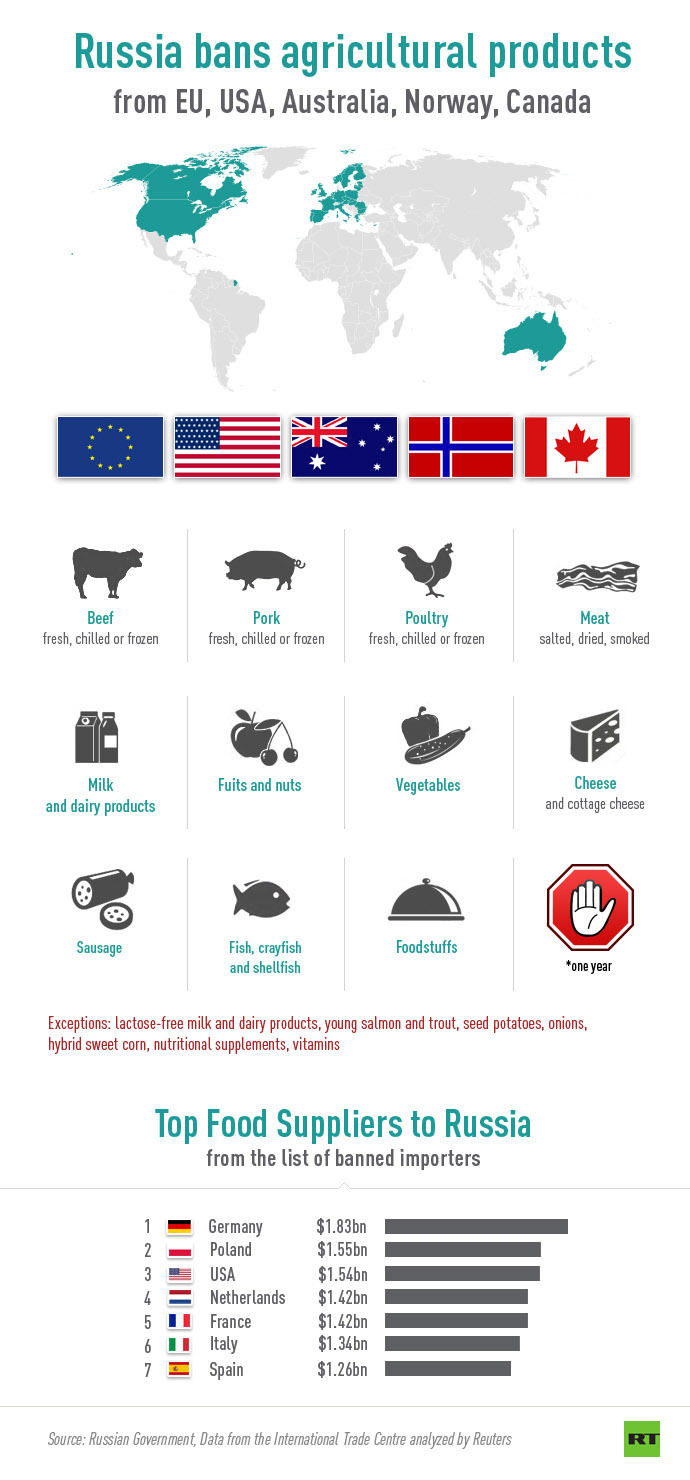 You can share this story on social media: