EU agrees to prolong Russia economic sanctions till January 2016 - sources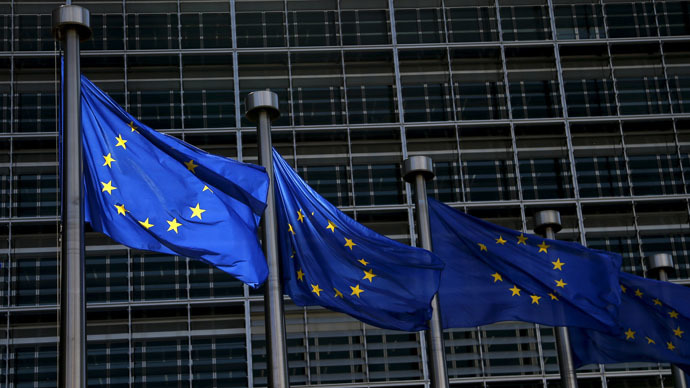 The EU Council has agreed on a six-month extension of economic sanctions against Russia, according to a TASS source in Brussels.
READ MORE: G7 threatens Russia with further sanctions over Ukraine conflict 'if required'
"The decision to prolong sanctions till January, 2016 was ratified by the Committee of Permanent Representatives of Member States of the EU," said the source Wednesday.
The EU Council did not discuss the issue of tightening economic sanctions, added the source. The six-month extension is expected to be unanimously ratified at the foreign ministers meeting in Luxembourg on Monday.
The EU summit in March adopted a declaration of intent to prolong the economic sanctions against Russia, but no formal decision had been made.
Ruble starts falling vs. US dollar and Euro https://t.co/K7zH7H1Co1

— *Russian Market (@russian_market) June 17, 2015
The EU's decision to prolong sanctions against the Russian Federation was expected; nothing will change in relations between Moscow and Brussels, said the Chairman of the Council on Foreign and Defense Policy Fyodor Lukyanov.
"It seems to me that even if Moscow had any hopes the EU would change its stance after signing … the Minsk Agreement a few months ago then it became clear that there is nothing to be expected. Therefore, there will be no disappointment," he said.
READ MORE:EU sanctions relief for Russia's top banks, oil companies
Russian Finance Minister Anton Siluanov also said the sanctions extension has already been included in economic forecasts.
EU economic sanctions against Russia include restrictions on lending to key Russian state-owned banks, defense enterprises and the oil industry. In addition, the EU has imposed restrictions on the supply of weapons and military equipment, military technology and dual-use technologies, high-tech equipment and oil production technology to Russia. The EU restrictions have not touched the Russian gas industry.
Sanctions against Russia were introduced by the EU in August 2014, reinforced in September and eased in October. That month some offshoots of major Russian banks were partially removed from credit restrictions.
You can share this story on social media: