​EU sanctions relief for Russia's top banks, oil companies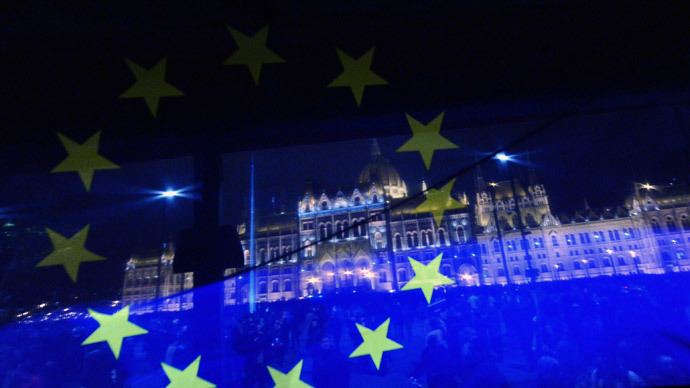 The European Union has amended sanctions against Russia's biggest lenders like Sberbank and VTB on long-term financing, and eased some sanctions on the oil industry.
The EU says Russia's biggest lenders - Sberbank, VTB, Gazprombank, Vnesheconombank and Rosselkhozbank - will now be allowed access to long –term financing should the solvency of their European subsidiaries be at risk.
The announcement released Friday refers to "loans that have a specific and documented objective to provide emergency funding to meet solvency and liquidity criteria for legal persons established in the Union, whose proprietary rights are owned for more than 50 percent by any entity referred to in Annex III [Russian banks – Ed.]."
The EU has also specified the terms and conditions on which it can lift the ban on providing equipment for oil exploration.
Its supply is still banned to Russia itself, or the exclusive economic zone and offshore territories. However, EU said it may "grant an authorization where the sale, supply, transfer or export of the items is necessary for the urgent prevention or mitigation of an event likely to have a serious and significant impact on human health and safety or the environment."
This basically clarifies the position of the latest set of EU sanctions. The notion of "Arctic oil exploration" means the embargo is applied to oil exploration on the offshore Arctic. "Deep water exploration" means any operation extracting oil carried out deeper than 150 meters below the surface.
The sanctions target the finance, energy and defense sectors. In July 2014 the EU issued a "sectoral list" which includes Sberbank, VTB, Gazprombank, Russian Agricultural Bank (Rosselkhozbank) and Vnesheconombank. The lenders were cut off from long-term (over 30 days) international financing.
The EU has banned three Russian energy companies Rosneft, Gazpromneft and Transneft from raising long-term debt on European capital markets. It has also halted services Russia needs to explore oil and gas in the Arctic, deep sea and shale extraction projects.
READ MORE: EU publishes Russia sanctions list: Energy, finance, defense targeted
On Friday Russia's gas major Gazprom said it had inked a €390 million loan agreement with UniCredit bank. The EU however refused to comment on the news, with the EU foreign affairs department saying that the implementation of adopted restrictive measures is the responsibility of each EU country's national authorities.
You can share this story on social media: