​Russia imports electricity from Finland for first time
Published time: 8 Jun, 2015 11:31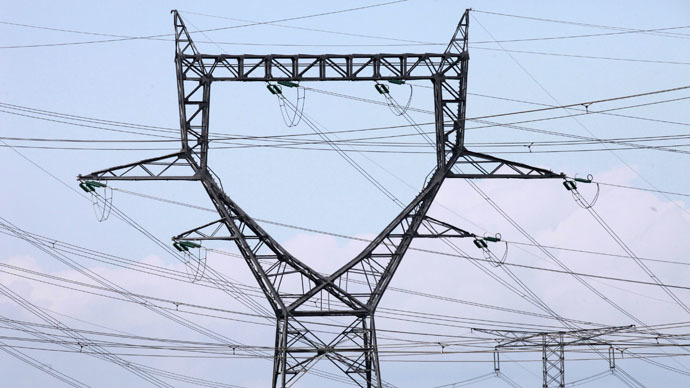 Low electricity prices in the Nordic countries have made it cost-effective for Russia to buy energy from Finland. Although it is a Russian energy importer it is now exporting. There is more capacity than the 140 MW per hour Russia bought on Sunday.
"The price of electricity has been so low here in the Nordics that it's profitable for Russia to bring it in. It's the market price that has made this deal. For many years Finland has been importing Russian electricity, but that was when there was no direct link to market pricing. Now the market has started to play more of a part in electricity imports, with electricity also being traded through energy stock exchanges",Timo Kaukonen, planning chief at Fingrid, Finland's national network operator,toldnational broadcaster Yle Sunday.
There is no delivery schedule yet, as it depends on the market situation and prices, which may increase on Monday, TASS reports.
On weekends, the price of electricity in the Nord Pool, an exchange for electric power companies in Finland, Sweden, Norway and Eastern Denmark, is significantly lower than on weekdays. On 6 June, the average price for 1 MW per hour was €10.50 and the following day €8.36, compared to €31.70 on June 1. The Russian wholesale electricity market saw the price of €15.80 for 1 MW per hour at the current exchange rate.
READ MORE: Finns green light $8.7bn Russian nuclear plant order
In July, 2014, a 400 kW electric power substation in Vyborg, the Russian city close to Finnish border and St. Petersburg, was equipped to import up to 320 megawatts of electricity per hour from Finland, after Russia's FSK EES and Fingrid signed an agreement on cross-border supply.
Electricity exports from Finland will ensure the reliability of power supply to the Leningrad [a Soviet name for St. Petersburg – Ed.] Region of Russia, said Fingrid.
The low Nord Pool electricity price is due to a hydroelectric power surplus in the region after the end of winter. Another reason for the price drop is that demand for electricity in Scandinavia and Finland usually greatly reduces in summer. More widespread wind power is also a catalyst for the falling prices.
Russia exports 1400 MW per hour of electricity to Finland.