​G7 agree 'in principle' to add Chinese currency to IMF basket – German Finance Minister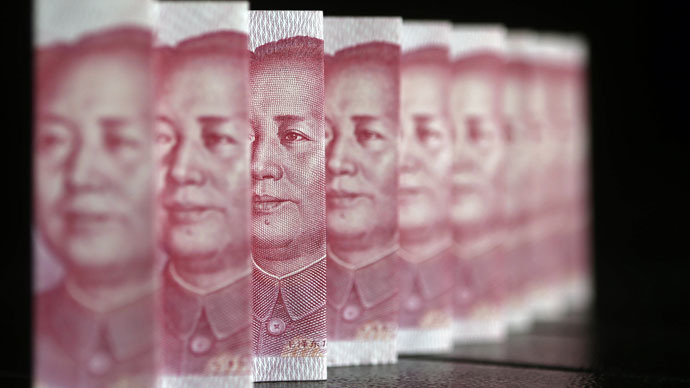 The finance ministers of G7 have supported the inclusion of the yuan in the IMF currency basket. The decision means the yuan has gained international recognition after Beijing was accused of artificially curbing the exchange rate for more than ten years.
However, the issue has to be discussed thoroughly first, said German Finance Minister Wolfgang Schaeuble on Friday concluding the meeting of G7 finance ministers and central bank governors in Dresden.
"We were completely agreed that it is desirable in principle, that the technical conditions must be examined, but there are no politically divergent views on this," Schaeuble said adding that there still are technical and other issues to be clarified. "We are in full agreement on the goal, but it would not be good to rush it," he said.
Yuan's inclusion into the IMF basket would also raise China's influence at the Fund.
Beijing has been pushing for yuan to gain a solid position in the world financial system and be included in the IMF currency basket that makes up the IMF's Special Drawing Rights (SDR).
READ MORE: China's secret gold stockpile may be world's 2nd biggest
The SDR is a virtual currency that reflects the value of IMF reserves. It is used for lending to countries that undergo financial difficulties.
The Chinese national currency has gained 25 percent in value over the last 10 years, despite the government's policy of curbing the yuan's exchange rate. According to IMF estimates, yuan, unlike other currencies, was able to maintain its rate at a very acceptable level amid global economic downturn.
Yuan has already become the world's fifth most-used trade currency. Chinese government has made steps to introduce the infrastructure needed for the domestic currency to float freely on global capital markets.
If yuan enters the IMF currency basket this would be the first time an emerging market joins the basket comprised by the dollar, the euro, the yen, and the pound sterling.
However, Schaeuble relieved the expectations of China's receiving the approval in 2015.