Chinese trend sees new billionaire every week - report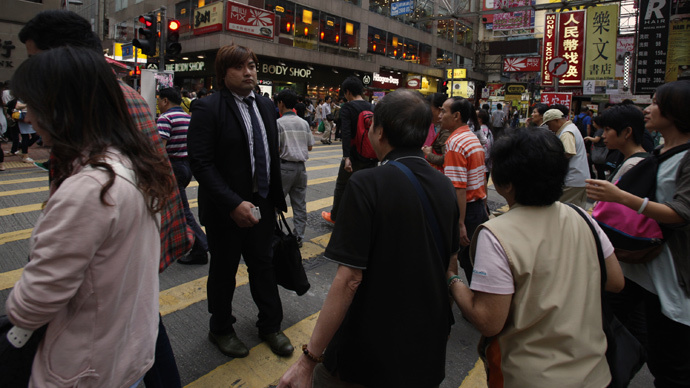 The center of great wealth creation has shifted from the United States east to Asia, a joint report from UBS and PwC shows. China, the most outstanding example, produced new billionaire almost every week in the first quarter of 2015.
Billionaires have generated $3.6 trillion over the past 19 years, according to the 2015 Billionaire report released on Tuesday. Asia accounted for 36 percent, pushing Europe into third place.
Nearly 20 percent of the self-made billionaires in Asia come from the consumer industry, with an average wealth of $3.2 billion, according to the report. They are followed by billionaires from the real estate sector, which accounts for 12.9 percent among the self-made moguls with an average wealth of $2.7 billion.
Pioneering report on creation, preservation and legacy of great wealth by UBS, PwC http://t.co/03zn7SMrC8 VIDEO: http://t.co/0tgVmnJcvZ

— UBS (@UBS) May 26, 2015
"Wealth expansion is mainly due to the fever in setting up businesses and the booming capital market amid China's economic growth," managing partner of PwC China Financial Service Consulting Zhang Lijun was cited as saying at a media briefing in Beijing by Chinese newspaper Global Times.
READ MORE: Record 290 newcomers join Forbes Billionaires list, total wealth of $7trn
China had about 200 billionaires last year, while the US had 570. Self-made billionaires in the US come mostly from the financial services sector, accounting for 30 percent.
Asian billionaires are generally younger than average, at 57 years. Some 25 percent of the Asian billionaires grew up in poverty, compared to only 8 percent in the US and 6 percent in Europe.
It seems there are three characteristics that all the billionaires in the world have in common - an appetite for clever risk-taking, business focus and determination.
The number of self-made billionaires in the world will continue to grow in the next five to 10 years, the report said.
The 2015 Billionaire report analyzed data on more than 1,300 billionaires across 14 largest billionaire markets, covering the past 19 years.