Key St. Petersburg economic forum 2015 to see more foreign guests – Russia's Deputy PM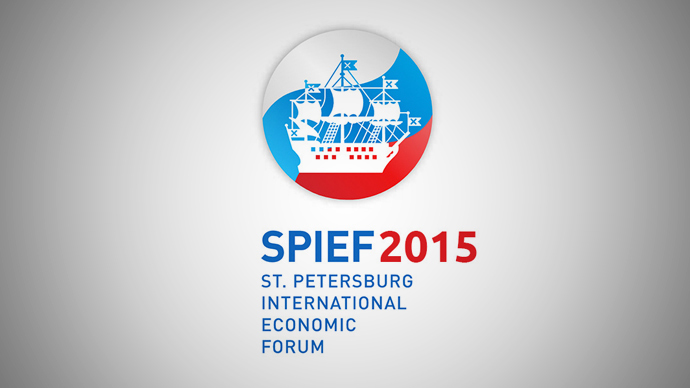 The number of participants representing foreign companies at St. Petersburg International Economic Forum this year will be higher than in 2014, Russian Deputy Prime Minister Sergey Prikhodko told journalists ahead of the major economic forum.
"The number of foreign companies and heads of state will be higher, last year it was 152, while this year it will be 170," Prikhodko, head of this year's forum's committee said. Business representatives from Russia and 64 countries, numbering some 1,352, have already confirmed their participation in the forum, he added. More than 400 Russian companies will also take part.
READ MORE: Russia's 19th St. Petersburg Economic Forum to focus on anti-crisis plan
Only 45 percent of the participants represented foreign companies at last year's forum, while 55 percent were from Russian companies. The total number of foreigners at SPIEF 2014 was 40 percent lower compared to the previous year. Many US companies didn't attend the event due to pressure over the Ukraine crisis.
READ MORE: Sneak peek: St. Petersburg International Economic Forum
This year St. Petersburg International Economic Forum (SPIEF) is titled: "Time to Act: Shared Paths to Stability and Growth" and will focus on new global challenges. Russia's anti-crisis plan will be one of the key topics. The Shanghai Cooperation Organization (SCO) and BRICS Business Forums along with the G20 Advisory Forum are the key international events on the Forum's agenda.
READ MORE: Key economic forums in Russia and Asia agree to cooperate
The 19th Forum will be held on June 18-20 in St. Petersburg. It has become a leading global business event over the past years. Over 7,500 people took part in SPIEF 2014, including heads of 248 foreign and 445 Russian companies. Some 175 agreements were signed for more than 400 billion rubles.
You can share this story on social media: