​West pulled out $3.5trn from BRICS to thwart group – Russian Security Council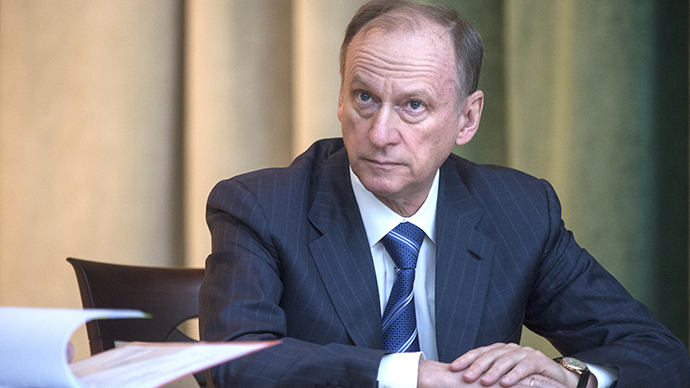 Western countries have withdrawn from BRICS countries more than $3.5 trillion over the last 10 years to suppress the group, said Russian Security Council Secretary Nikolay Patrushev, adding that nearly half of the sum was pulled out in the last 3 years.
"West is using International financial institutions as leverage more and more often. Our countries will be primarily deterred by informational impact, not military, by artificial exacerbation of national, religious and cultural conflicts," Patrushev said on Tuesday at the fifth meeting of BRICS high representatives for security issues.
BRICS New Development Bank (NDB) expected to be launched in 2015-2016 is a countermeasure to the Western financial pressure as the bank will provide economic resilience, he said.
READ MORE: BRICS leadership passes to Russia, $100bn development bank 'main priority'
Secretary of the Russian Security Council said it was necessary for BRICS nations to increase cooperation in areas such as joint struggle against terrorism, extremism, separatism and cross-border crime.
Among other topics, Patrushev said BRICS was becoming more influential at world's political stage.
Russia's and China's firm stance, supported by other BRICS nations, prevented foreign military intervention in Syria, encouraged the destruction of Syrian chemical weapons, preventing them from falling into terrorists hands, he said.
READ MORE: BRICS establish $100bn bank and currency pool to cut out Western dominance
The NDB was established at most recent 6th BRICS summit in July 2014 by Brazil, Russia, India, China and South Africa. A $100 billion worth bank is expected to become a key lending institution, rivaling Western dominance in the financial sector.
The seventh BRICS summit is scheduled for early July and will be held in the Russian city of Ufa, Bashkortostan, this year. Russia was chosen to assume the BRICS rotating leadership in April 2015.
You can share this story on social media: