UK gives Russian billionaire deadline to sell North Sea gas assets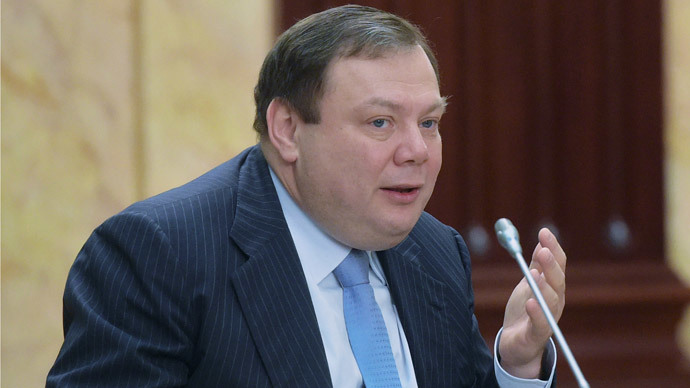 The UK is forcing Russian billionaire Mikhail Fridman, owner of the $10 billion L1 energy fund, to sell dozens of newly-acquired North Sea oil and gas assets in the next 3-6 months on fears more Russia sanctions could shut down the gas fields.
The UK's Department of Energy and Climate energy is for the first time using ministerial powers allowing Energy Secretary Ed Davey to revoke North Sea operating licenses.
"The Secretary of State Ed Davey […] proposes to revoke DEA UK's North Sea petroleum licenses unless LetterOne arranges for a further change of control of the DEA UK gas fields in the North Sea," the department statement said Monday.
Davey said Fridman has 3 months to sell, which may be extended to six months.
Fridman's LetterOne Group acquired the assets in March for €5.1 billion when it acquired DEA the oil and gas arm of cash-strapped German utility RWE. The UK tried to block the purchase concerned the Russian tycoon and his company could be put on a sanctions list and jeopardized field development in the North Sea, which provides the UK with half of its energy needs.
READ MORE: Russian tycoon Fridman to invest $16bn in US & European telecoms - media
The decision comes less than 3 weeks before the UK general elections, giving Fridman and his investment arm a chance to negotiate with a possible new administration.
Both are very short time periods to find a buyer for assets that are aging, expensive, and in production decline.
Production has fallen 6 percent per year between 1999 and 2010, the Economist reported. Low oil prices, which have lost more than 50 percent of their value since summer 2014, also make North Sea drilling expensive and borderline unprofitable.
As there is little potential for growth in the North Sea, L1 Energy is looking elsewhere.
The $10 billion L1 Energy fund, chaired by former BP chief executive Lord Browne, only accounts for 3-5 percent of UK gas output. More than 80 percent of the company's major activity is outside the UK in countries including Germany, Poland, Norway, Egypt, Libya, Turkmenistan and Algeria.