Russia denies Western banking blacklist exists
Published time: 20 Apr, 2015 10:23
Edited time: 20 Apr, 2015 10:24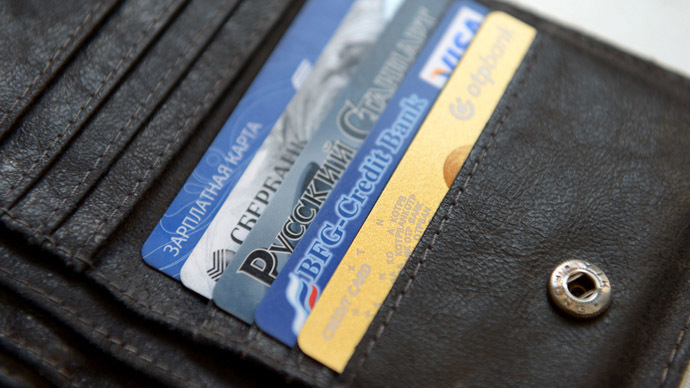 The Federal Financial Monitoring Service of Russia (Rosfinmonitoring) says there are no plans to introduce banking restrictions against the 41 Western countries, including some that sanctioned Russia, quelling rumors raised by Russian media.
"We deny the existence of a list of countries that banks need to notify the Federal Financial Monitoring Service when residents make transactions," the press service of Rosfinmonitoring told TASS Monday.
Rosfinmonitoring denied reports in Izvestia on Monday that Russia would exert special control over banking operations of citizens and companies in countries that imposed sanctions against Russia, such as the US, Canada, the EU (28 countries), Australia, Norway, New Zealand, as well as other countries that haven't imposed sanctions on Russia like Iran, Syria, Sudan, Argentina, Mexico, Switzerland, North Korea, and Jamaica.
According to Izvestia Rosfinmonitoring would closely supervise transactions from the more than 40 countries on the blacklist. The list included states with sanctions against Russia, as well as countries that support terrorism, nations with a poor anti-corruption track record, and those that support drug trafficking.
The newspaper said it had access to a letter from the office of Rosfinmonitoring explaining in detail the procedure, a claim the monitoring agency denies.
READ MORE: EU, US impose sanctions against Russian officials after Crimea referendum
"The author incorrectly formulated and didn't properly understand, because they [the author, Ed.] refer to the informational letter from Rosfinmonitoring published on the website which is publicly available. And it does not refer to banks because banks are not subject to supervision by Rosfinmonitoring. The author misunderstood, there is no list of countries whatsoever," a Rosfinmonitoring representative told Kommersant FM, as quoted by RBC.
Western countries first levied sanctions against Russia in March 2014 over Russia's policy concerning the Ukraine crisis. The sanctions first targeted specific politicians and businessmen, and were later expanded to include Russian companies in the banking and energy sector.
The US and EU sanctioned several Russian banks- including top lenders Sberbank, VTB, and Gazprombank, which has tightened financing, since the banks are now cut off from long-term international financing.