PetroChina overtakes ExxonMobil to become world's biggest energy company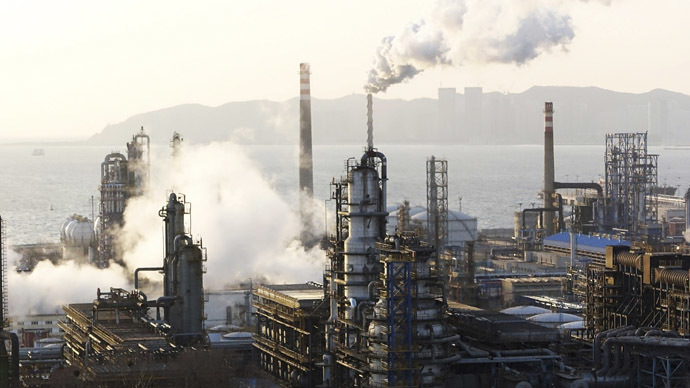 The capitalization of China's biggest oil producer PetroChina reached $352.8 billion during Thursday trading in Shanghai, surpassing ExxonMobil as the world's most valuable energy company for the first time since 2010.
The market cap of America's Exxon reached $352.6 billion in Shanghai Thursday trading, Bloomberg reports. PetroChina's market cap has gone up 13.81 percent in the last 12 months while Exxon's market value has fallen by 14 percent, following the slump in oil prices. Moreover, the Chinese company's Class-A shares have gained 61 percent since last April. The last time PetroChina was more valuable than Exxon was at the close of trading on June 25, 2010, according to Bloomberg.
"PetroChina has multiple positives at the moment: it's got a reform story, it's also listed in Hong Kong, and China has more freedom for mainland fund managers in the works," said Mark Matthews head of Asia research at Bank Julius Baer & Co. in Singapore. "China is also planning to transfer stakes in state-owned enterprises away from their regulator, which will on the whole be positive for SOEs," he added.
READ MORE: PetroChina considering $10 billion Russian gas investment
Oil companies across the world have been facing difficult times since crude prices started to plunge last summer. ExxonMobil's adjusted net income of $6.3 billion in the fourth quarter was the lowest since a loss in the final three months of 2009, according to Bloomberg data. PetroChina's net profit was $1.8 billion in the same period.
The Shanghai Composite closed at its highest level in seven years on Thursday gaining about 88 percent over the past year as the best performer among major indexes. Meanwhile, the Chinese yuan has declined 0.1 percent versus the dollar in the past year.
PetroChina is the listed arm of state-owned China National Petroleum Corporation (CNPC), with almost all of its operating profit coming from the exploration and production sector along with a small contribution from its natural gas and pipeline unit.
You can share this story on social media: