Turkish Stream will make Greece Europe's energy hub- Putin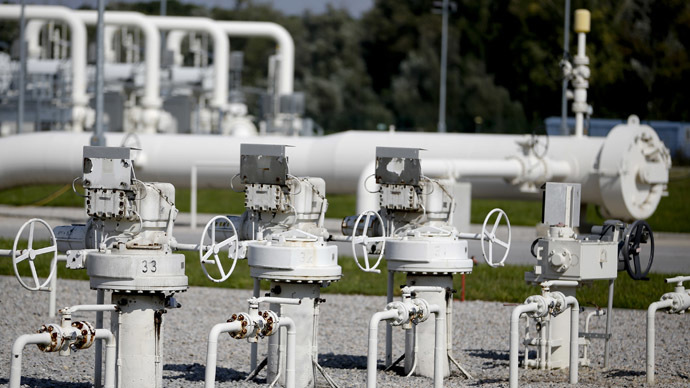 Greek PM Alexis Tsipras said he is hopeful Greece will play a big role in the Turkish Stream pipeline project, making it a hub between Turkey and the European gas market, after meeting Russian President Vladimir Putin Wednesday.
"The new route will provide for European fuel needs, and would allow Greece to become one of the main power distribution centers on the continent, and could help attract significant investment into the Greek economy," Putin said at a joint news conference with Tsipras.
The new Turkish Stream pipeline will travel to the Turkish town of Ipsila close to the Greek border. The possibility is that 47 billion cubic meters (bcm) of gas can be delivered to Central Europe, the Balkans, and possibly Italy via the new pipeline.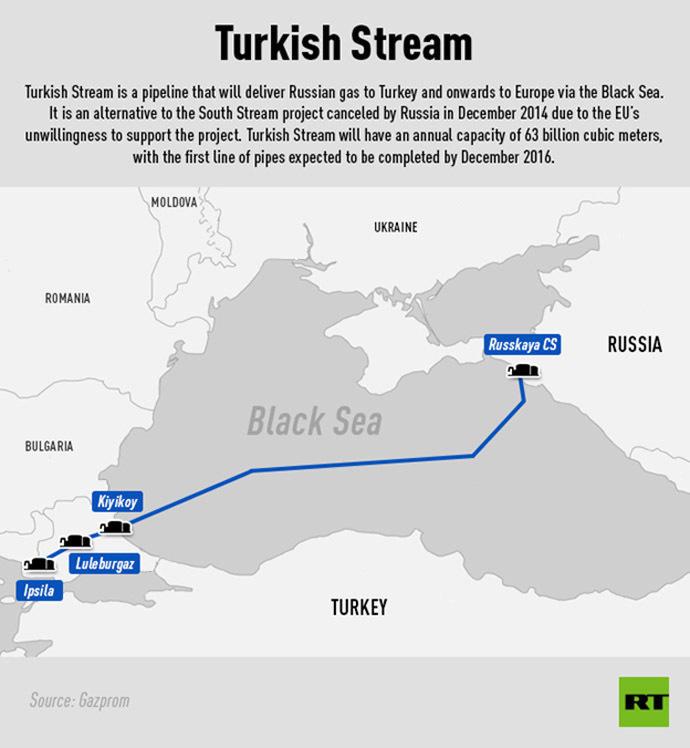 The Greek PM sees the project as a way to boost jobs and investment in the Greek economy, which has been in recession for the last six years.
"Our pipelines will receive gas from the Turkish border, and will provide energy security for both Greece and the European market," Tsipras said. Greece is interested in attracting investment, from Russia and others, to construct the pipeline on Greek territory.
Russia is considering giving Greece funds based on future profits that Athens would earn from shipping gas to Europe, Reuters reported on Wednesday, citing a Greek government official. The source added that Greece would pay back the prepayment after the pipeline started operating. Lower prices for Russian gas would also be linked to the project, the source said.
READ MORE: Gazprom to build new 63 bcm Black Sea pipeline to Turkey instead of South Stream
Currently Russian gas deliveries cover 66 percent Greece's energy needs.
Tsipras said the project would comply with EU and Greek regulations. One of the reasons the South Stream project was killed was because the EU insisted that Gazprom's project violated its monopoly law, that doesn't allow the same company to produce, deliver, and own the pipelines.
Under the original South Stream project, gas was intended to reach Europe via Bulgaria.
You can share this story on social media: