Russia readies end to Greek food embargo - Economy Minister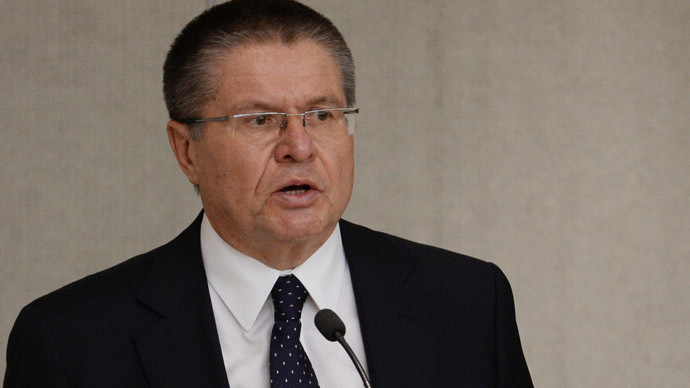 Russia has drafted a number of proposals that could end the embargo on food products from Greece, Russia's Economic Development Minister Aleksey Ulyukayev said at a meeting with Greek Prime Minister Alexis Tsipras on Wednesday.
"We'll be discussing in detail this issue during the meeting of the Russian Prime Minister and his Greek counterpart tomorrow," Ulyukayev told reporters, as quoted by TASS.
"We've prepared a number of proposals regarding the embargo issue for discussion," the Economy Minister said.
READ MORE: Here is what you need to know about Putin's meeting with Tsipras
Russia is also considering rescinding food sanctions against Cyprus and Hungary, according to Aleksey Pushkov, head of the Duma Foreign Affairs Committee.
Greece has been hit especially hard by the ban, as more than 40 percent of Greek exports are to Russia. In 2013, more than €178 million in fruits and conserves were exported to Russia, according to the Greek fruit export association, Incofruit-Hellas.
Up until the ban, Russia had been Greece's biggest single trading partner worth $12.5 billion (€9.3 billion) by 2013, more than double the 2009 figure.
On March 3, Greece sent a letter to the Russian food watchdog Roselkhoznadzor requesting the temporary restrictions on agricultural products such as strawberries, kiwis, peaches, and seafood is lifted. If Russia were to again accept imports from Greece, Cyprus, Hungary, and the rest of the EU, it would do so in line with WTO rules. On April 6, Roselkhoznadzor started to do quality control tests on livestock in order to accelerate the renewal of deliveries.
Russia's agricultural food ban applies to EU countries and is not due to expire until August 2015, a year after the restrictions were imposed in response to Western sanctions. The ban also applies to the US, Australia, Canada, Japan, and Norway and includes meat, fish, chicken, cheese, milk, fruit, and vegetables.
#Putin & Greek PM #Tsipras meet in Moscow http://t.co/un4mdu2cBdpic.twitter.com/kDdKx3QJg5

— RT (@RT_com) April 8, 2015
Alexis Tsipras, the newly elected PM of Greece, is in Moscow for a two-day visit and meets Russian President Vladimir Putin on Wednesday afternoon. Distancing itself from its other EU members, Athens hopes to strike a chord of cooperation with Moscow.
"Your visit could not have come at a better time, as we must analyze what we could do together to restore the former rate of growth," Putin said ahead of his meeting with Tsipras.
Tsipras has taken a hard-line stance against EU policies towards Russia,calling the sanctions a "road to nowhere."
You can share this story on social media: