Putin agrees to extend gas discount for Ukraine for next 3 months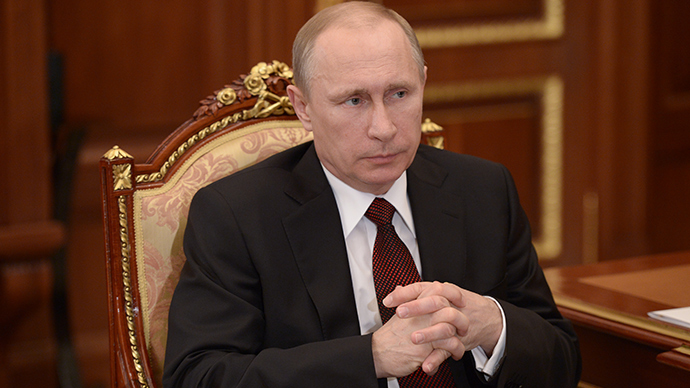 Russian President Vladimir Putin has agreed to extend Ukraine's gas discount until the end of June, after a request from Gazprom on Monday.
"Let's do it [extend the discount – Ed.]" - Putin said Tuesday. "Today's terms will remain in effect for another three months. But taking into account that the final gas price for our international consumers, one way or another depends on the oil price, and the oil price on the global markets is highly volatile, in three months we'll have to check what's going on in the sector and after that make supplementary decision," the president said.
The discount on Russian gas supplies to Ukraine in the second quarter of 2015 will be equal to that of the first quarter, according to Russia's presidential press secretary, Dmitry Peskov. He has stated that the so-called 'winter package' package is being prolonged for three months without changes. In the first quarter, Ukraine secured a discount on Russian natural gas equal to the export duty rate but not more than $100 per 1,000 cubic meters and paid $329 per thousand cubic meters for Russian gas.
Earlier the head of Gazprom Aleksey Miller said the company had asked the Russian government for a 3-month extension to the discount on gas for Ukraine.
READ MORE: Gazprom asks govt to extend Ukraine's gas discount for 3 months
At a meeting with the president, Prime Minister Dmitry Medvedev said lower export duties are not favorable for the Russian budget, but taking into account Ukraine's difficult economic situation, Gazprom's and Ukraine's request could be supported provided the basic terms of the contract between Gazprom and Naftogaz are adhered to,including"paying back all the debts accumulated so far."
Ukraine currently ows $2.477 billion for gas already delivered including penalties.
READ MORE:Ukraine's Naftogaz suggests Gazprom extend 'winter gas package'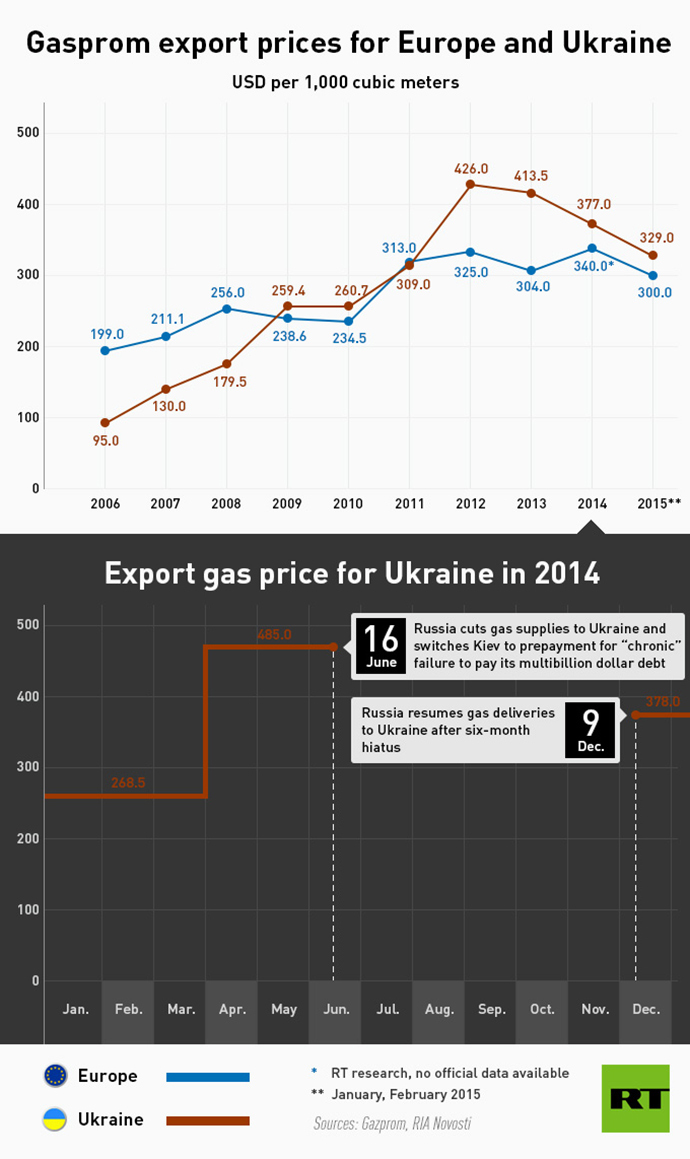 You can share this story on social media: