China meets London: UK starts first yuan money-market fund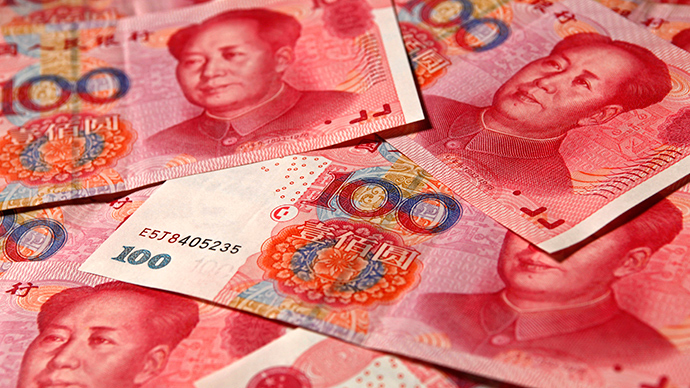 The UK has become the first country in Europe to open a yuan-denominated money market fund, cutting out the middle man for investing in China.
The exchange-traded fund is listed on the London Stock Exchange, with trading available in pounds, euro, and yuan, according to the British government.
It allows investors direct access China's interbank lending market, instead of going through an intermediary. China's second largest lender, China Construction Bank International, will be home to the money-market fund, supported also by Britain's HSBC and Germany's Commerzbank.
In 2014, the same bank was granted permission to process transactions in yuan, making it more convenient for companies in the UK to use the Chinese currency.
"The launch of this (fund) will provide further opportunities for British and other global investors to invest directly into China," Andrea Leadsom, a junior British finance minister said, as quoted by Reuters.
London, a global financial center rival to New York or Hong Kong, has been courting China and its banks to start doing more business in London with the yuan.
READ MORE:Chinese yuan now top 5 major intl payment currency
Last year Britain was the first country in the West to issue a yuan-denominated bond.
China, the world's second largest economy, has been pushing the yuan as a rival to the dollar in the global financial system since 2010. Last year, the Bank of China opened up yuan clearing hubs in London and Frankfurt. As of January 2015, the yuan was the fifth most-used currency in international payments. The next obstacle for the yuan is becoming an IMF reserve currency.
Earlier this month, the UK became a founding member of the China-led Asia Development Bank, the first major Western country to support the project. France, Germany, Austria, Switzerland, Luxembourg, and others quickly followed suit, ultimately forcing the US to accept its emergence as a rival to the World Bank.
You can share this story on social media: