​Crimea may become Russia's 'Silicon Valley' – Upper House chair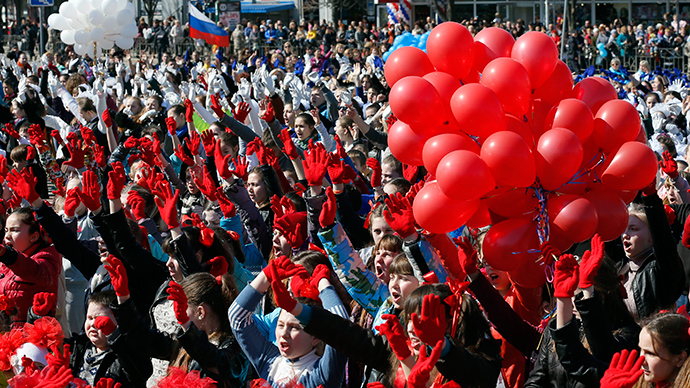 An incubator project for hi-tech development could be created in Crimea to turn it into a 'Silicon Valley' making it an attractive region for business, said Russian Federation Council Speaker Valentina Matvienko.
"It is necessary to study the question of creating a kind of 'Crimean Silicon Valley', where all the companies developing modern microelectronics and communications would be located," said Matvienko as cited by TASS.
She was speaking at an Upper House meeting on Wednesday to discuss the legal integration of Crimea into the Russian Federation.
Local authorities should study the experience of other Russian regions, especially the Kaliningrad region enclave in order to step up business and investment in Crimea, she added.
"Perhaps we should also think of additional preferences for those who make the most useful investment in the region's economy."
Matvienko urged the Crimean authorities to create the favorable conditions by generating barrier-free business models and simplify bureaucratic procedures.
The Federation Council is ready to assist in adopting federal laws aimed at making Crimea "the most favorable environment for business," which, according to Matvienko, requires an integrated system of investment management.
The initiative to create 'Crimean Silicon Valley' was first proposed last September by the republic's head Sergey Aksenov.
The resolution adopted during Wednesday's session also points to the need to modernize the three power plants on the Crimean peninsula.
Crimea currently produces only 20 percent of its electricity needs. Last year it fell by almost 13 percent. This makes the peninsula dependent on energy from Ukraine which has repeatedly shut off power after its succession to Russia.
In November 2014, President Vladimir Putin signed a law to create a free trade zone in Crimea and Sevastopol. The law will be valid for 25 years with the possibility of a further extension. It envisages simplified visa regime for investors, as well as the elimination of customs duties. Entrepreneurs will also be able to import goods needed for carrying on business exempt from duties.