Russia signs milestone deal to explore the Pacific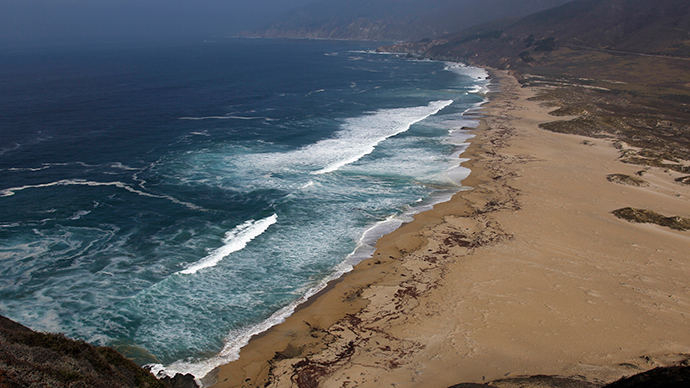 Russia has obtained exclusive rights to explore 3,000 square kilometers of the Pacific seabed for cobalt. The area is 5,000 kilometers down and is estimated to contain 30-35 million tons of the mineral, the deputy Russian national resources minister said.
The fifteen-year contract allows Russia to explore a section of the Magellan Seamounts in the central Pacific. The agreement with the International Seabed Authority in New York means: "No one can now claim the right to explore this promising section," according to Deputy Russian National Resources and Ecology Minister Denis Khramov.
#ISA & the Russian Federation Sign Exploration Contract in the Pacific Ocean for #Cobalt Rich Ferromanganese Crusts http://t.co/J5pW7fZOxj

— carlos quesnel (@quesnelc) March 10, 2015
"So, we have managed to take the sweetest slice in the cake. We have a contract for 15 years. It means that in 15 years we must return part of this territory and will be allowed to keep only the 50 most promising blocks in which we will have the right to explore until they are exhausted."
The cobalt-rich ferromanganese crust area may have 30-35 million tons of resources, the Minister said. The area granted to Russia consists of 150 blocks, each having an area of 20 square kilometers and located at a depth of about 5,000 kilometers in international waters. The exploration of such an area is even more difficult than space exploration, as there is no current technology to extract minerals from such a depth, Khramov said, adding that "it is the most advanced area of technological progress because creating a relevant production system that could operate at such a depth seems much like science fiction."
This is not the first Russian contract to explore the oceans for mineral. An exploration deal for iron-manganese nodules by Russia's Yuzhmorgeologiya was signed in 2001.
In 2012 Russia signed a contract with the International Seabed Authority to explore for polymetallic sulphides in the Mid-Atlantic Ridge.
The 1,200 kilometer long Magellan Seamounts Range crosses the Marianas Basin of the Pacific from the northwest to the southeast, from the Marianas Trench to the Marshal Islands. Russia is only interested in this area for cobalt extraction, and expects a single marine mining company will spend 20-30 years extracting about 1.5 million tons of ore a year.
You can share this story on social media: