India to negotiate free trade zone with Russia-led Customs Union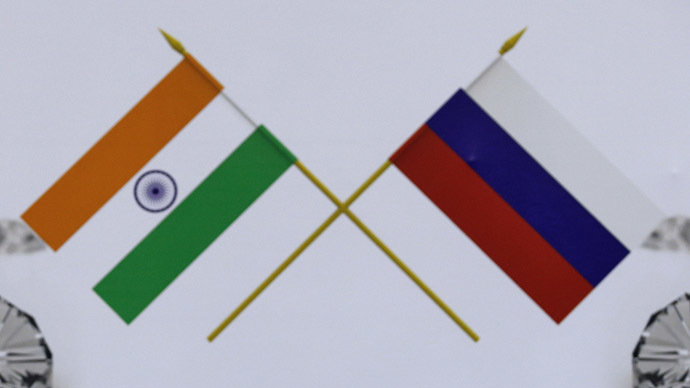 India is to start negotiating a free trade agreement with the Customs Union of Russia, Belarus and Kazakhstan within the next six months, Indian Deputy Minister of Commerce and Industry Rajeev Kher has said.
A Russian-Indian working group which was established in November 2014 will consider the negotiating of a comprehensive free trade agreement between India and the Customs Union.
Kher said the working group would put forward proposals within the next six months and the negotiating process would start after that, TASS reports.
As most of the developed world in the West is suffering an economic downturn, the developing world has been stepping up efforts to bring their economies closer.
READ MORE:Russia ratifies $100bn BRICS New Development Bank
Most recently, China said it could establish a free trade zone with a broader Russia-led economic bloc that also includes Armenia and is expected to include Kyrgyzstan soon.
READ MORE: China and Russia-led Eurasian Economic Union may set up free trade zone
The Eurasian customs union is a regional bloc that includes Russia, Belarus and Kazakhstan aimed at creating a single economic space with common tariffs. The group has a population of 168 million people and a GDP of more than $2 trillion.
The BRICS countries which include Brazil, Russia, India, China and South Africa will also have established by the end of the year the $100 billion New Development Bank, as a rival to the IMF and the World Bank.
You can share this story on social media: