Canada adds Russia's Rosneft, Rostec CEO to sanctions list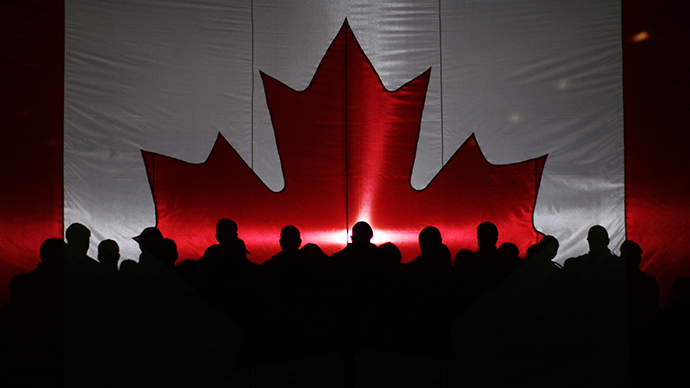 Canada has added Russia's largest oil producer Rosneft, and the CEO of Rostec, to a sanctions blacklist along with 37 Ukrainians and 17 Russian and Ukrainian organizations. They are all covered by economic sanctions and travel bans.
It's a coordinated move with the European Union and the United States, who have already imposed a number of sanctions on Russia, according to Canadian Prime Minister Stephen Harper.
READ MORE: EU adds more Russians, eastern Ukrainians to sanctions list after successful Minsk talks
"In coordination with our EU and US partners, Canada is once again intensifying its response to the situation by announcing further sanctions against Russian and Ukrainian individuals and entities," Harper said in a statement on his official website on Tuesday.
Canada has been trying for months to resist the pressure on taking any further restrictive measures against Russia, despite the fact it had already sanctioned 80 Russian and Ukrainian officials last year.Last May, the country decided not to impose sanctions against Rosneft and Rostec because it didn't want politics to hurt Canada's biggest business projects.
READ MORE: Saving business: Canada chooses not to sanction Russia's Rosneft, Rostec bosses
Russia's oil giant Rosneft owns about 30 percent of an ExxonMobil oil field in the Canadian province of Alberta. Rosneft purchased a stake in the Cardium basin deposit in 2012; the deal became Russia's first Canadian presence and was expected to benefit Canada's economy by accelerating resource development.
Russian state-owned industrial and defense firm Rostec, and Canadian plane and train maker Bombardier signed a $3.4 billion deal two years ago. The companies had decided to establish joint venture to produce Q400 aircraft, which Canada recognized as a "landmark opportunity for the Q400 NextGen aircraft program." The venture intended to build 24 aircraft a year, with some 250 constructed by 2030. The deal was postponed last year due to the anti-Russian sanctions imposed then by the Canadian government.
You can share this story on social media: