Russia to build first oil refinery in Uganda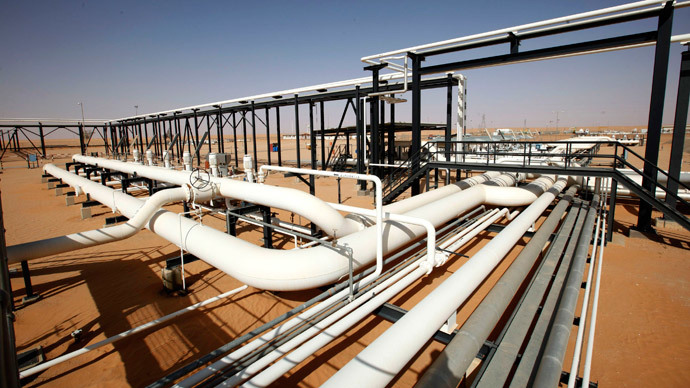 A Russian consortium led by Rostec subsidiary RT Global Resources together with partners Tatneft and VTB Capital have won the tender to construct a $3 billion oil refinery in Uganda with capacity for 3 million tons a year.
"Rostec's victory in this tender is the first such achievement by Russian companies in Africa... Transfer of Russian technology will be implemented during the projects settlement," RIA quotes the Rostec announcement.
It will be the first oil refinery to be built in Uganda. It is strategically important for Uganda "since the country has no access to the sea and its economy is experiencing a significant dependence on external suppliers," Rostec added.
READ MORE: Russian oil looks to Africa: Rostec bids for first $3bn Uganda refinery

When completed in 2020, the refinery is expected to have a capacity of 60,000 barrels a day. The facility will be located in the Western part of the country, not far from Lake Albert. Forty percent of the cost will come from the Uganda government and 60 percent from the investor, according to the terms of the tender. The enterprise will produce gasoline, kerosene, diesel and aviation fuel, as well as liquefied petroleum gas and heavy oil products.
The project is not only important to Uganda, but also for neighboring countries.
"The project will strengthen relations between Russia and Uganda and will provide a good basis to promote Russia's interests in East Africa as a whole. International contractors with the most competitive technologies and the experience of similar projects will be involved. However, advanced Russian technologies will be a priority, and this will help boost high-tech exports," Sergei Chemezov, CEO of Rostec said.
The oil refinery tender involved 75 candidates, many among the largest international companies in the field of oil and natural gas development. Six consortia were admitted to contest for the tender but only two were invited to participate in the final stage of negotiations with the government, the Russian consortium led by Rostec and a South Korean consortium led by SK Energy.
Rostec is to be a developer and coordinator of the project. VTB Capital will act as financial partner, and engineering services will be provided by Tatneft.
You can share this story on social media: