BRICS bank legislation submitted to Russian parliament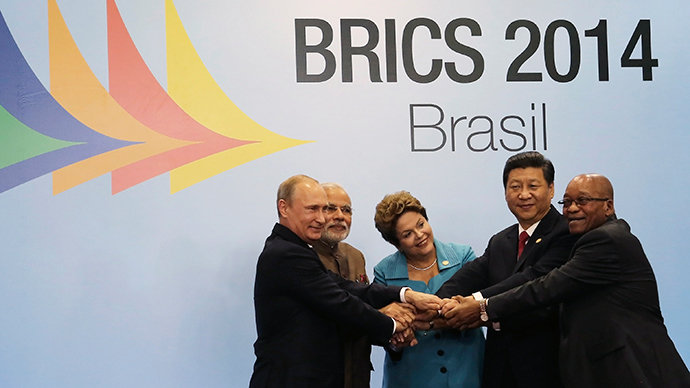 The Russian government has submitted a bill to lawmakers to ratify the BRICS bank. The New Development Bank will have assets of $100 billion from Brazil, Russia, India, China and South Africa and rival the World Bank and International Monetary Fund.
The New Development Bank agreement will come into force only after all five countries ratify the legislation.
"The agreement envisages the creation of a multilateral financial institution, the New Development Bank, that will finance infrastructure projects and sustainable development projects in BRICS countries and developing countries," says a briefing note obtained by TASS.
The bank will be headquartered in Shanghai, India will serve as the first five-year rotating president, and Russia will be the chairman of the representatives. Each country holds an equal voting share, and the bank is available to United Nations members.
The Russian government approved the draft law on January 29.
At the BRICS summit in Fortaleza, Brazil, in July, the five developing countries established the $100 billion bank, as well as a $100 billion currency pool. The funds will go towards funding infrastructure and development projects in the five emerging economies.
READ MORE: BRICS establish $100bn bank and currency pool to cut out Western dominance
The three biggest BRICS economies China, India, and Russia are also banding together on the 'One Belt, One Road' project- a reincarnation of the Silk Road- aimed at reestablishing the economic corridor across Eurasia.
Another project may include creating a BRICS rating agency. Experts will consult on the matter in March.
READ MORE: BRICS to discuss creating new rating agency in March - Brazilian ambassador
You can share this story on social media: