BRICS to discuss creating new rating agency in March - Brazilian ambassador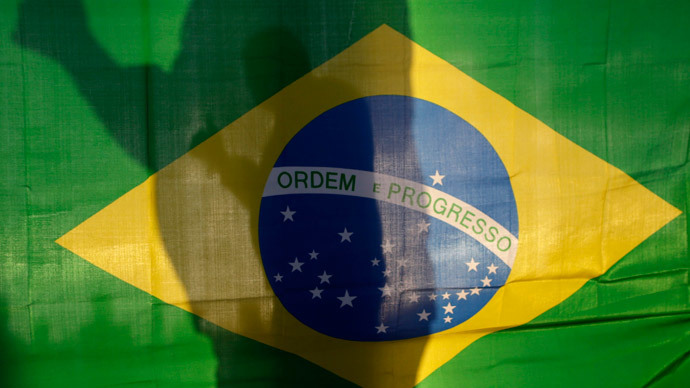 The contact group of BRICS experts will meet in March to discuss the idea of establishing an independent rating agency, said Brazilian Ambassador to Russia Jose Vallim Antonio Guerreiro. The agency would become an alternative to the western 'big three'.
"A contact group on economic and trade issues is working at the expert level. The proposal to establish a rating agency within the BRICS has been placed before its consideration, and will be discussed in more detail in March at the next meeting of the contact group," the diplomat said in an interview to RIA Wednesday.
Guerreiro said it's early to predict the outcome of the meeting, as every decision should be weighed carefully. Still, in his view "such a possibility exists." The question is how the procedures of existing rating agencies can be applicable to all economies, he said.
"The question is whether this procedure includes all the relevant factors. You may need to look for alternative indicators and broad approaches to assess the 'health' of economies," he said. "I do not believe that the new agency will be something to resist the existing institutions. They do their job, and certainly, there is a demand for their services. But it is possible that the BRICS countries will elaborate a different approach."
READ MORE: Downgrade fears prompt Russia to consult with rating agencies
International rating agency S&P on Monday downgraded the sovereign credit rating of Russia below the investment rate to BB + with a negative outlook, saying Russian monetary policy became less flexible, and left open the possibility of further deterioration.
Earlier S&P downgraded the credit rating of Brazil from BBB to BBB-, leaving it a notch above the 'junk' grade.
READ MORE: S&P downgrades Russia's credit rating to junk
The idea of creating an alternative to the western rating agencies becomes more relevant. Earlier in January Russia and China announced establishing a joint rating agency which, both countries believe, will balance the global economic outlook.
READ MORE: New credit rating agencies to balance 'Big Three', China says
Rating agencies Standard & Poor's, Fitch and Moody's announced a negative macroeconomic outlook for Mercosur in 2015. The common market of the South America includes Argentina, Uruguay, Paraguay, Brazil and Venezuela.
You can share this story on social media: