​Oil can recover to $200 if supply dries up – OPEC head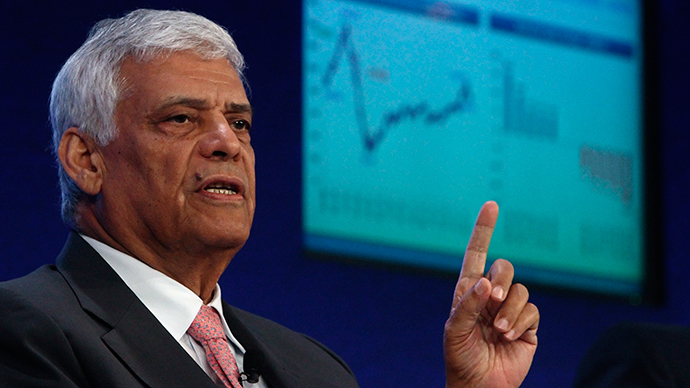 World oil prices have reached the bottom and will soon bounce back, said OPEC Secretary General Abdullah el-Badri, adding that they can go as high as $200 a barrel if lower investment erodes supply.
"Now the prices are around $45-$55 and I think maybe they reached the bottom and will see some rebound very soon," Badri is quoted by Reuters.
At the same time, he once again said that the current decline in investment could cause a significant energy shortage in the future and therefore a price rise.
"Suppose we cut production, and then we'll have spare capacity," he said. "Producers when they have excess capacity they will not invest."
READ MORE: Plunging prices force oil majors to cut billions in spending
He added that the lack of investment can lead to a shortage of supply in about 3-4 years, which in turn can lead to a repetition of 2008, when prices rose rapidly.
"Maybe we will go to $200 if there is a real shortage of supply because of the lack of investment," he said, not specifying the time frame.
Talking about possible changes in OPEC policy, Badri said the cartel needs four to five months to make a decision on its future course, as time is needed to see how the market will behave.
Badri is sure that the latest events in Saudi Arabia won't affect the oil market. "Saudi Arabia is a stable country, is a stable government, and I think things will be normal."
READ MORE: Saudi Arabia expected to keep oil policy unchanged
Last week Iraq said it hoped the oil price had hit bottom and won't fall below the current average, as it is currently producing more than any other OPEC member.
READ MORE: Iraq hopeful oil has hit 'bottom'
Oil prices have fallen nearly 60 percent since June 2014, with Brent crude now at $48.49 a barrel at 6:20pm MSK and WTI at $45.41.
You can share this story on social media: