​Spain to 'takeoff' in 2015 after years of financial pain – Prime Minister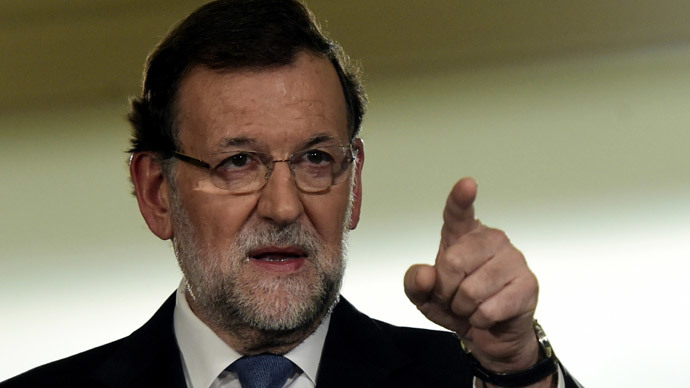 2014 has been 'an economic renaissance' for Spain, as GDP is expected to grow 1.4 percent, the highest in the eurozone, says Spanish Prime Minister Mariano Rajoy.
"2012 was a year of budget cuts for our country, 2013 a year of reforms, 2014 of an economic renaissance, and 2015 will be a year of an economic takeoff," TASS quotes Rajoy talking to his conservative Popular Party.
The breakthrough is expected to come on the back of a 0.25 percent increase in pensions, and a 0.5 percent rise in minimum wages, which will be coupled with zero inflation and lower income tax, the Prime Minister explained.
In 2014 an estimated 71,500 new firms were created in Spain, and the number of unemployed started to fall for the first time in 8 years, Rajoy said.
READ MORE: Spain's unemployment sees one of the sharpest drops on record
"…exports of Spanish goods grew to 34 percent of GDP, which is second only to Germany in Europe, and in terms of foreign investment the Kingdom is the Europe's leader," the Premier added.
Spain started 2014 without the eurozone bailout for its banks that managed to get it back on a 'sound footing' within a year. Overall, Spain received about €41 billion in rescue funds from Europe.
Official statistics show unemployment in Spain remains very high at 23.67 percent in the third quarter of 2014. This is second only to Greece in the eurozone, where the jobless rate stands at 25.7 percent.
Separate estimates show it might take the country over a decade to bring unemployment back to the pre-crisis level.
READ MORE: Spain unemployment to take 10 years to recover – report