Russia's richest man first to bring foreign assets back home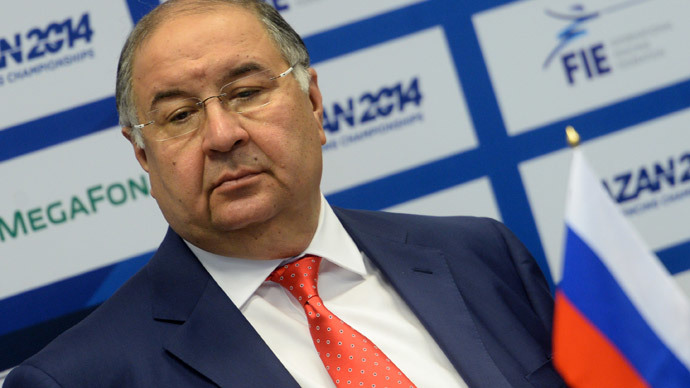 Tycoon Alisher Usmanov has become the first Russian businessman to bring the controlling stakes of his key assets, mobile phone operator Megafon and iron ore producer Metalloinvest, back to Russia, after President Putin urged companies to de-offshore.
"This step is related to the announcement by President Vladimir Putin of pursuing the de-offshorization of the Russian economy and the introduction to tax code clauses related to taxation of profits of foreign companies," USM Holdings said in a statement Friday.
On Thursday, the President reaffirmed his commitment to de - offshorization during his annual Q&A session with journalists. He stressed that his first goal was to legalize the money rather then add more money to the budget.
READ MORE: 'Can't stuff this bear' & other Putin Q&A quotes
Bringing assets of Russian companies back and legalizing them has become one of the key points of Putin policy. There are some estimates that about US$2 trillion has fled the Russian economy in recent years. At the beginning of December President Putin announced an amnesty on all funds returning to Russia, a month after signing an anti-offshore bill curbing capital flight.
READ MORE: Putin offers amnesty for money coming back to Russia
You can share this story on social media: