Oil prices plunge below $60 on weak forecast by IEA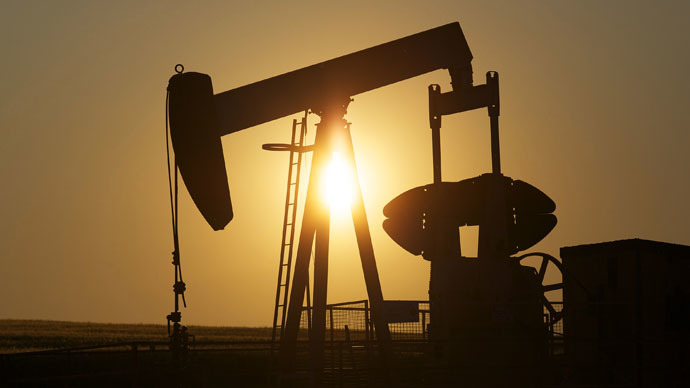 The oil glut continues, says the latest International Energy Agency's (IEA) report which slashes demand growth forecasts for 2015. A weak economic outlook for China, Europe, and Russia will see demand rise one percent, not enough to offset oversupply.
Oil demand growth for 2015 was slashed by 230,000 barrels per day, and is set to only increase one percent, or by 900,000 barrels to 93.3 million barrels per day, compared to 92.4 million barrels per day in 2014.
"The global economy remains weak, there is no wage growth, there is little consumer spending and the main concern is deflation, all of which is feeding into each other," said Antoine Halff, author of Friday's report.
There will be weak demand from Russia and former Soviet Union states, as growth is set to grind to a halt. The report cited Western sanctions as a trigger for slowed growth in Russia.
The forecast is based on surging US crude oil exports, which is producing the most oil since the 1980s. Production reached 9.12 million barrels per day through December 5, according to the Energy Information Administration.
#IEA slashes outlook for 2015 #oil demand growth (elephant in the room is demand weakness; too much focus on #shale supply)

— Javier Blas (@JavierBlas2) December 12, 2014
Both Brent and WTI crude blends fell to a 5-year low. Following a 20 percent decline OPEC decided not to stabilize prices by cutting production in November. Before the meeting, oil futures plunged 20 percent from the June peak of $116 a barrel.
The steep decline since June has "had a modest impact on near-term production growth, but steeper price declines could set back many producers," the report stated.
"Weak oil demand was itself a key factor behind falling prices," the report added.
On Friday Brent crude dropped to $63.13 a barrel, while WTI dipped below $60 a barrel to $59.19.
"Despite lower crude oil prices, we expect US production to continue to grow apace in 2015," expanding by 685,000 barrels a day," the energy watchdog said.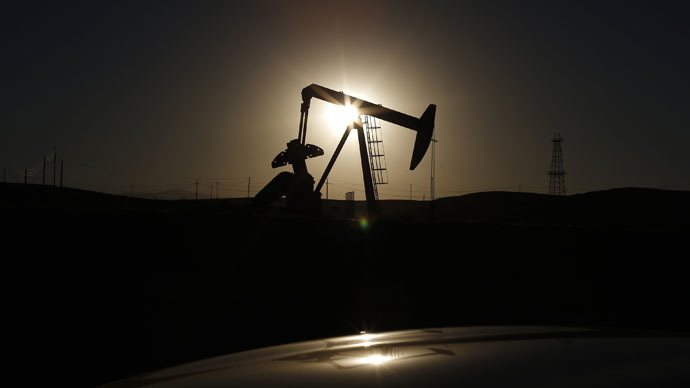 The US isn't the only non-OPEC country flooding the market; Canada, Norway, and Russia continue to export at high levels, despite a weakened demand for crude. OPEC produces about 40 percent of the world's oil, and continues to overproduce, in November the 12 nations pumped 30.56 million barrels a day, overstepping their target volumes for 6 months straight, Bloomberg News reports.
Saudi Arabia, the historical leader of the oil cartel, hopes the market will sort itself out, meaning that countries that have expensive extraction projects will cut production.
READ MORE: Saudi Arabia to keep politics out of OPEC, will let market stabilize price
In its December report, OPEC said that it will need to cut crude production down to 28.9 million barrels, or by 300,000 barrels per day. The IEA put forth the same estimate in Friday's report.
The next oil report from the IEA is due in February 2015.
You can share this story on social media: