Venezuelan president resolved to return oil to $100 a barrel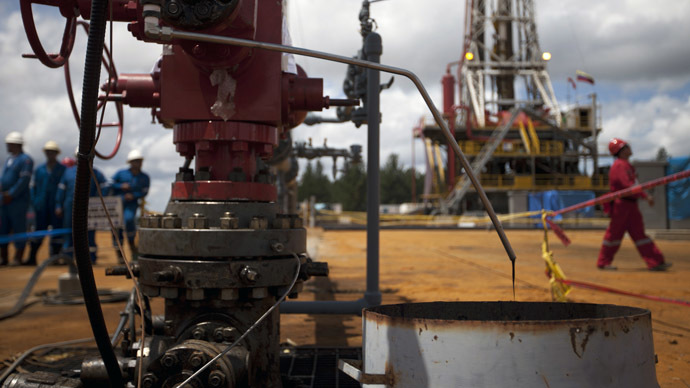 Venezuela is determined to fight for a return to a 'fair' $100 oil price, President Nicolas Maduro announced following OPEC's decision to keep current output levels.
The continued price plunge is negatively affecting vast social programs run by the owner of the world's largest proven oil reserves.
"We haven't managed to do it so far," Maduro said. "But we will get it our own way and will keep on fighting for the oil price to go up to a fair level of $100 per barrel," Maduro said at an Air Force military parade on Thursday.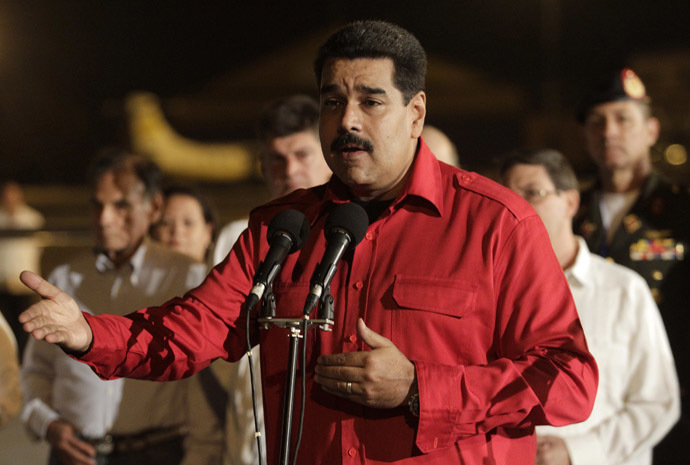 After OPEC's decision on November 27 not to cut output, oil prices will remain below $80 per barrel, Russian officials and experts warned.
Oil prices have been sliding for the last two months. Last week, the average price of Venezuelan oil plunged below $70 per barrel, its lowest price in four years.
For countries like Venezuela or Iran, the sharp drop oil prices means they will not be able to sustain their government-run social programs.
Last week Maduro reiterated that the prices on the world oil market would get back to the $100 per barrel, as only this price could guarantee stability and a flow of investments into the oil sector.
According to official data, Venezuela is ranked #5 among global oil exporters. The country extracts 3 million barrels of crude oil daily, of which 2.5 million barrels are exported, primarily to the US and China.
Venezuela's proven oil reserves are estimated at nearly 300 billion barrels. The deposits are concentrated mainly in the so-called Orinoco Belt in the estuary of the Orinoco River. Most of Venezuela's oil reserves are heavy and ultra-heavy.
You can share this story on social media: