Plot to kill Maduro: Venezuela demands US explain role in assassination plan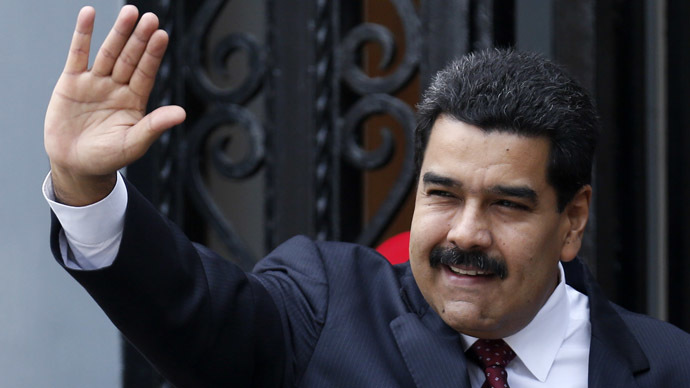 Venezuelan President Nicolas Maduro has alleged US involvement in a plot to oust his government and assassinate him. The South American leader said there are hundreds of emails that prove members of the State Department were part of the conspiracy.
Venezuela has opened an investigation into a supposed plot to overthrow the government and assassinate President Maduro, reports Venezuelan state news broadcaster TeleSur. Authorities have alleged the plot was hatched by members of the Venezuelan far right with the support of the US State Department.

"We will ask the State Department for an explanation of the evidence that implicates high-level functionaries in a plan to assassinate the president of the Bolivarian Republic," said Maduro during his weekly radio show 'En Contacto con Maduro'.

Maduro went on to say the investigation had revealed new information about the plan to oust the Venezuelan government. He alleged that the plot not only threatened his life, but also the foundations of the Venezuelan constitution.

"The evidence shows they were trying to find a way to assassinate the head of state and other leaders of the Bolivarian Revolution," said Maduro.

As part of the investigation, the Venezuelan authorities gathered hundreds of emails from political figures. According to Maduro the emails are irrefutable proof of the conspiracy against Venezuela by the far right with the support of the State Department.

"All of the emails were gathered legally," said Maduro, adding that more evidence would be revealed later this week.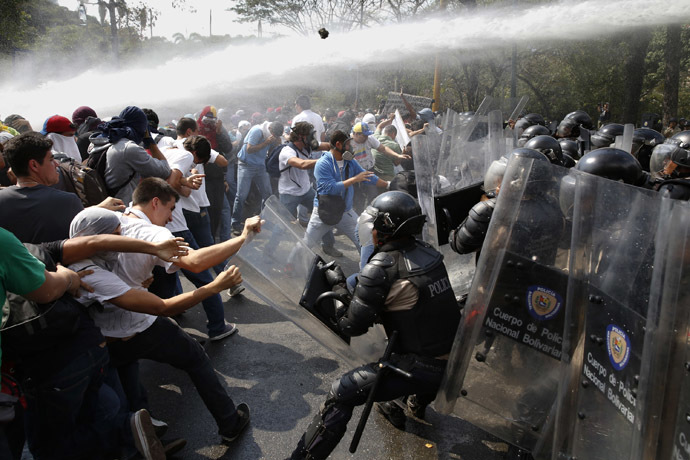 Anti-government demonstrations erupted in Venezuela in February of this year, with many protesters frustrated at high inflation and a lack of basic foodstuffs. The massive streets protests spiraled into violence which saw over 40 dead in the most protracted unrest in the country in over a decade.

Harvard-educated opposition leader Leopoldo Lopez, who spearheaded many of the street protests, handed himself in to police at the end of February and is now awaiting trial. The Venezuelan government had put out a warrant for his arrest, accusing him of homicide and terrorism.

Throughout the course of the unrest, Maduro has maintained the violence was caused by right-wing groups who hijack peaceful protests with a view to triggering a coup d'etat. He has also alleged State Department involvement, something Washington has categorically denied.

At the end of May, the Venezuelan opposition broke off talks with Maduro's government after it refused to release 200 prisoners. Washington has threatened to impose sanctions on the Latin American nation if negotiations are not resumed soon.
You can share this story on social media: