Cost of EU air pollution soars to €189bn in 2012 - study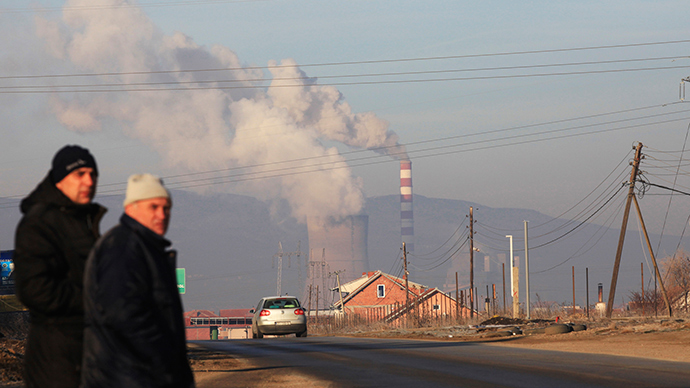 Air pollution, mainly from a small number of coal fired power stations in Germany and Eastern Europe, cost the EU up to €189 billion in 2012, according to a study by the European Environment Agency (EEA).
The scientists found that air pollution and greenhouse gasses cost Europe between €59 and €189 billion in 2012. €189 billion is roughly the same as the entire GDP of Finland. While between 2008 and 2012 air pollution cost anything between € 79 and €251 billion.
The research published Tuesday was designed for EU policy makers who may further tighten laws on air quality.
The report, called Costs of air pollution from European industrial facilities – an updated assessment, looked at the harm that air pollution can cause including hospital costs, lost work days, health problems, premature death, reduced agricultural yields and damage to buildings.
The study names and shames the big polluters. Of the 30 dirtiest facilities 26 are power stations, most of which were coal or lignite fired, in Germany and Eastern Europe.
But it is only a handful of plants, which are to blame. Fifty percent of the pollution came from just one percent of the 14,325 facilities examined between 2008 and 2012, while three quarters of the cost of damages came from the emissions of just four percent of plants.
But it was not only dirty old power stations that are to blame.
"While we all benefit from industry and power generation, this analysis shows that the technologies used by these plants impose hidden costs on our health and the environment. Industry is also only part of the picture – it is important to recognize that other sectors, primarily transport and agriculture, also contribute to poor air quality," said Hans Bruyninckx, EEA Executive Director.
The report also found that the cost of damage has declined over the past five years in line with emissions. This was partly due to legislation, improved efficiency and the economic downturn.
But the report doesn't examine if emissions are consistent with the legal requirements to operate. However it found that if Europe's 1,500 large power stations further reduced their emissions they would make significant savings.