EU Parliament gives nod to Moldova trade agreement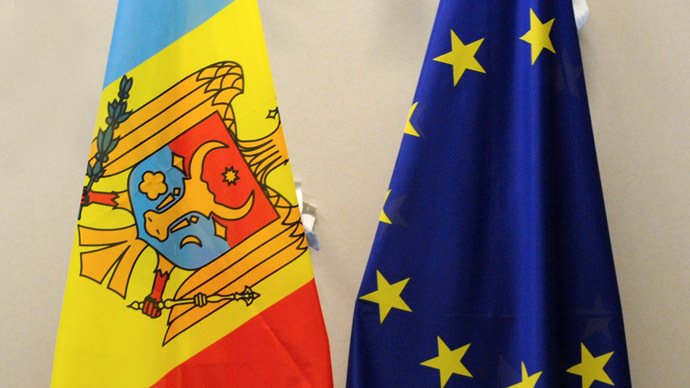 Moldova has been given the green light by the European Parliament for political and economic integration through the EU-Moldova Association Agreement.
For Moldova, it is another step closer to the European Union, and duty-free trade under the Deep and Comprehensive Free Trade Agreement (DCFTA). It could cause tension with neighboring Russia, which buys 20 percent of Moldovan exports and is its biggest trading partner.
#EU ratifies Association Agreement with #Moldovahttp://t.co/0c4RL1XjyKpic.twitter.com/zxDtqQ89TD

— Sputnik (@SputnikInt) November 13, 2014
The parliamentary decision received overwhelming support with 535 votes for and 94 against, with 44 abstentions. The ratification was first approved by the European Parliament's Foreign Affairs Committee on October 16.
MEPs stressed the signing of the agreement on June 27 and the ratification of the association deal "does not constitute a final goal" in EU-Moldova relations.
READ MORE: Ukraine and EU sign free trade zone deal
Moldovan Prime Minister Lurie Leanca hailed the ratification as an "historic event."
"I am convinced that only a European future will give our citizens a better life, higher incomes, good roads, education and medicine with the best services, access to a market of half a billion consumers, and institutions that will work according to European standards," the PM said, as reported by TASS.
Moldova opted out of the Eurasian Economic Union, which Russia, Belarus, Kazakhstan. Armenia and Kyrgyzstan are soon to join.
Moldova with a population of 3.5 million is split over the decision for closer ties with Europe or Russia. Forty-five percent favor joining with Russia and 43 percent support EU integration. In the breakaway region of Transnistria and Gagauzia, more than 90 percent favored closer ties with Moscow.
'Not against Russia'
Deputy Chairman of the Social Democratic grouping in the European Parliament Knut Fleckenstein said he will visit Moscow next week to smooth over Moldova's tilt towards Europe.
"The [agreements, Ed.] are not directed against Russia. We will make sure that they stop applying pressure on the small and courageous nation," the MEP said.
Officially, Russia isn't against any pivots towards Europe, they just want to make sure the transitions are well-thought out.
"A more stable, secure and prosperous Moldova would also benefit Russian producers and investors," said Andi Cristea, the head of the European Parliaments Moldovan delegation.
Moldova is a former Soviet republic that borders Ukraine. It has a history of detrimental trade rows with Moscow over meat and wine. As the country has been moving closer to integration with the EU, Moscow has been introducing more bans, including on imported onions.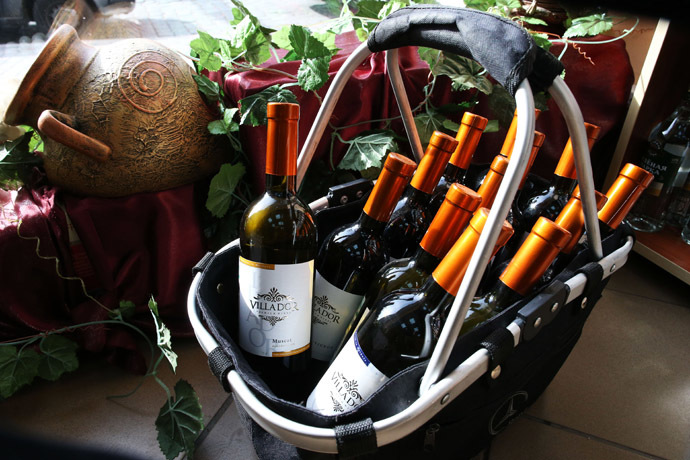 "However, the Russian Federation remains an important actor. We need to keep all communication channels with Russia open, while remaining firm," Cristea said.
On Wednesday, the state gas company Moldovagaz extended its gas contract with Russia's Gazprom through 2015. Moldova is a member of the European Energy Community (EEC).
Moldova is among Europe's poorest countries but is growing steadily. Exports of fruit, vegetables, wine, and tobacco make up the backbone of the agriculture-based economy.
Ukraine has had its trade agreement ratified by each of the 28 EU-member states, but Moldova and Georgia have not.
Moldovans have had visa-free travel to the EU since April this year.
You can share this story on social media: