Shale gas: boom or bubble?
Countries are apparently eager to inflate the size of their shale gas reserves to attract investment, but the actual figures are spectacularly off.
Millions of dollars are being shelled out for shale exploration by countries across Europe, often to confirm what they knew all along- there is no shale gas.
Romania has been forced to face the facts when it comes to the fracking, or lack thereof. It had hoped to seal a lucrative deal to extract 1.4 trillion cubic meters of gas, which has now turned to out to be zero.
"It looks like we don't have shale gas, we fought very hard for something that we do not have," Victor Ponta, Romanian Prime Minister said.
Chevron, one of the 'Big 6' oil companies, has spent over $500 billion in searching for shale gas in Romania, and has the rights to over 9,000 square kilometers of land to drill, according to unconfirmed reports.
The American oil giant's huge investment in the country caused anti-fracking protests to erupt in December 2013.
Poland, heavily dependent on dirty coal, also placed high hopes on shale discoveries. The 5 trillion cubic meter estimate has been slashed to 768 billion cubic meters.
An example outside the EU is India, which at first was estimated to contain 63 trillion cubic feet of shale gas, a forecast that was slashed by 90 percent to 6.1 trillion cubic feet.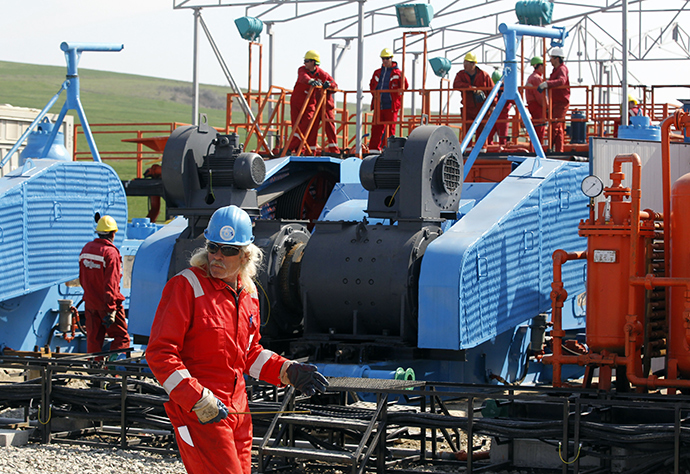 US example
The shale energy boom in the US has helped it shift from the world's biggest energy importer of petroleum products to the second-largest net exporter, after Russia. Citigroup analysts believe that by 2020 the US will overtake Russia as the world's largest supplier of petroleum products.
However, many of these predictions are based on over-estimated reserves. Three years ago the US thought it had 827 trillion cubic feet of reserves, a year later that estimate was revised to 482 trillion cubic feet, according to data from the US Energy Information Administration (EIA).
Fracking potential is being exaggerated on many levels, according to George Barda, an environmental activist in the UK.
"What we've seen in the US recently is that the prediction of a century of home grown energy from fracking has been massively revised down to the point where a recent survey said the peak of US shale gas will probably be in the 2020s," Barda told RT.
For now, fracking is paying off for the US, which has helped US oil production reach a 50-year high.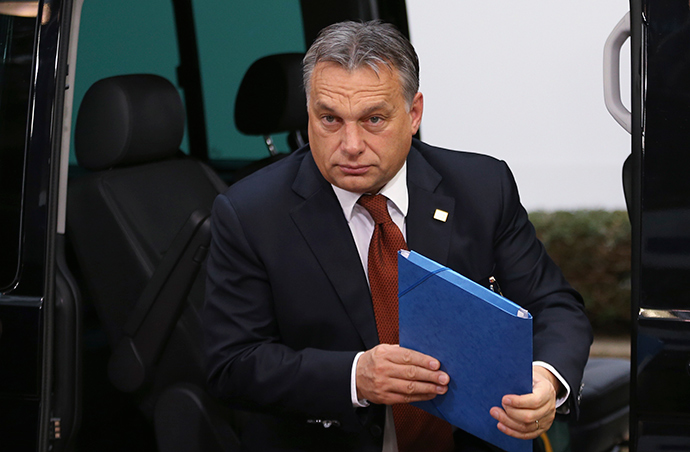 Overhype
Even if the gas reserves do turn out to be flush, politicians, especially in the UK, are promising lower energy costs as well as energy security without warrant.
Government researchers in the UK published a report calling out politicians for "overhyping" the energy potential of the shale gas industry, claiming it would not necessarily result in UK energy self-sufficiency.
READ MORE: No quick fix: Fracking shale gas won't make UK energy self-sufficient, says study
The UK Energy Research Centre (UKERC) found shale gas was unlikely to become a primary resource within the next 10 years, and called the initiative "far-fetched" and a blind belief.
Even industry reports say the future of fracking is very uncertain. The geology is very different in UK from the US, so if there are large amounts of commercially exploitable shale gas even on purely economic terms is very much an open question.
Commercial fracking is not scheduled to begin in the UK until 2015.
You can share this story on social media: