​Russia appeals $50bn Yukos verdict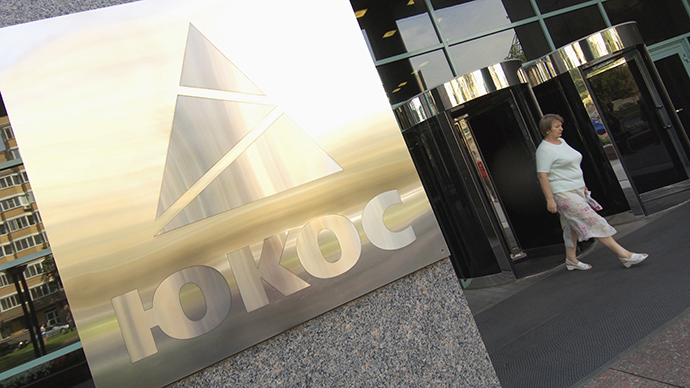 Russia is appealing the $50 billion Yukos verdict, on the grounds that the case did not come within the mandate of the Arbitration Court in The Hague.
The appeal against the court's July decision was made just hours before the deadline expired, according to Tim Osborne, the head of Group Menatap which represents the interests of former Yukos shareholders.
"I don't know how long this process can take. Usually it lasts for years, and not a couple of weeks," Osborne said.
Another source close to the complainant told RBC the documents submitted by Russia are now with the court, but court representative say it has not yet been registered.
In late July the Court of Arbitration in The Hague ruled that Russia needed to pay $50 billion in compensation to former Yukos shareholders, as it violated the EU Energy Charter when it redistributed the company's assets and "took steps equivalent to expropriation of the claimants' investment in Yukos."
In its ruling, the court wrote: "The primary objective of the Russian Federation was not to collect taxes but rather to bankrupt Yukos and appropriate its valuable assets."
READ MORE: 'Mega-arbitration': Court orders Russia to pay $50bn in Yukos case
Russia's Finance Ministry said at the time that it planned to appeal against the decision, calling it "politically biased."
The Russian Ministry of Justice announced on October 29 it had appealed a fine of €1.86 billion in favor of the former Yukos shareholders imposed by the European Court of Human Rights in Strasbourg. The ministry is adamant that Russia's legal position demonstrates the baselessness of the court's decision of July 31, 2014.
Russia's Yukos oil company existed from 1993 to 2007. On August 1, 2006, Yukos was declared bankrupt at the request of a foreign bank syndicate to whom Yukos owed about $500 million. Later this debt was bought out by Rosneft. In 2007 the company's property was sold at auction to cover debts. Yukos was finally sold on November 21, 2007.