Russia ordered to pay $2.5 bn to Yukos shareholders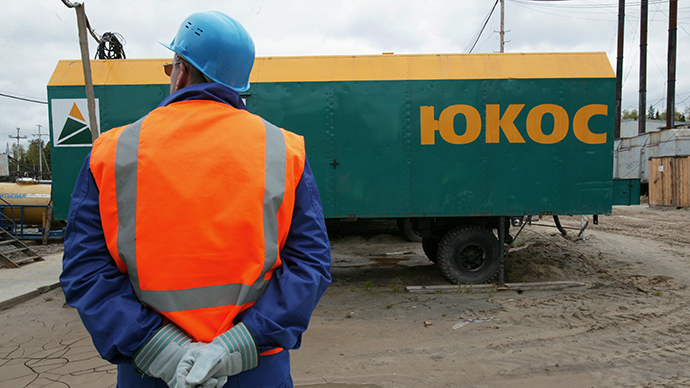 Russia must pay $2.51 bn (€1.87 bn) in compensation to the former shareholders of Yukos, once Russia's largest private oil company, for unfair tax proceedings. The European Court of Human Rights has also ruled Russia must pay €300,000 in legal costs.
Russia will also need to produce "a comprehensive plan for distribution of the award of just satisfaction" within the coming six months, according to the ruling published Thursday.
The ruling rejected the former shareholders' claim the unfair tax proceedings led to Yukos' liquidation in 2007.
"There was insufficient proof of a causal link between the violation found and the pecuniary damage allegedly sustained by Yukos," the court said.
However, the ruling may not be final and could be referred to the Grand Chamber of the Court within three months. If requested, a panel of five judges will consider whether the case deserves further examination.
Russia's Ministry of Justice "does not consider the ruling an example of a fair and equitable approach to the assessment of the legal and factual circumstances," it said in a statement.
The assessment by the European Court of Human Rights is well below the record $50 billion in damages and another $60 million in legal costs that was awarded to the former Yukos shareholders earlier this week.
READ MORE: 'Mega-arbitrtation': Russia ordered to pay $50bn in Yukos case