No more bailouts: BoE chief says banks won't be saved by taxpayers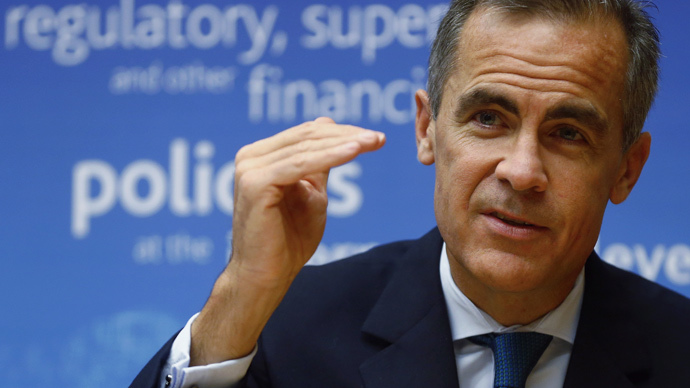 New rules are being proposed that will force creditors, not taxpayers, to carry the losses of banks deemed "too big to fail." The plans come after Western taxpayers were asked to pay trillions of dollars to bail out banks in the 2008 financial crisis.
The new global rules will force creditors to bear banks' losses, ensuring that taxpayers' money should never be used again to bail out banks.
The proposal was unveiled by Mark Carney, chairman of the Switzerland-based Financial Stability Board (FSB) and governor of the Bank of England.
The new rules would require big banks to hold much more money against losses, which Carney called a "watershed" moment, adding that the bailout by the taxpayers in 2008 and 2009 was "totally unfair."
"Once implemented, these agreements will play important roles in enabling globally systemic banks to be resolved [wound down] without recourse to public subsidy and without disruption to the wider financial system," he said in a statement.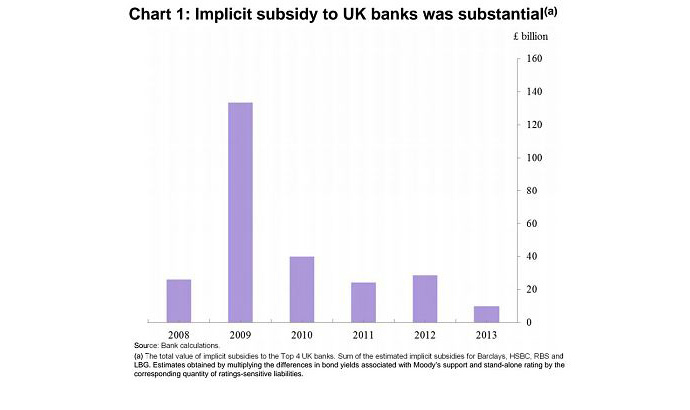 Under the new system, bank shareholders and lenders to banks such as bondholders would be the first in line to take the brunt of any future losses, if banks cannot pay creditors out of their own resources. Banks may also be expected to scrap dividends and rein in bonuses.
The new rules are a long way off being implemented, however. They will need to go through consultation and most new rules will only take effect by 2019. They would also require big global banks to hold a minimum amount of cash to make sure they don't have to run to the government for emergency help.
From January 2019, big global banks like HSBC and Goldman Sachs would have to have an equity buffer of at least 16-20 percent of their risk-weighted assets.
The new buffer, known as total loss absorbing capacity or TLAC, must be at least twice the leverage ratio of a bank.
This is a separate measure of capital to total assets. Some of the buffer must also be held at major overseas subsidiaries to allay fears from regulators outside the country a bank is based in.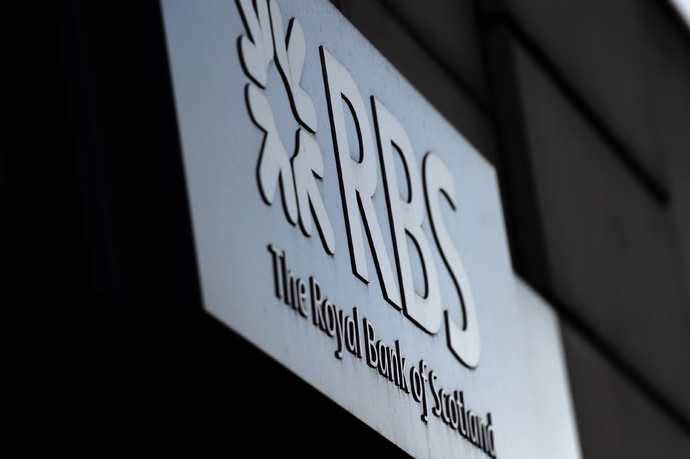 G20 leaders are expected to back the proposal later this week and it will be under public consultation until February 2 next year. Regulators have already ear marked thirty banks which they say are "systematically important" globally.
Anthony Browne, of the British Bankers' Association, welcomed the proposals.
"The banking industry strongly supports this work, which is a really important step in ending 'too big to fail' and ensuring that never again will taxpayers have to step in to bail out banks," he said, as quoted by the UK media.
However, David Ereira, a partner at the law firm Linklaters, told Reuters' that the new rules would not put a stop to large global banksdeemed "too big to fail" getting into difficulty and that a number of politically problematic details still had to be hammered out.
It was revealed in 2011 by the Guardian that since 2007 the UK government had spent £1.162 trillion at various points on bailing out the banks.
One of the banks bailed out by the taxpayer was RBS, which despite also being hit by a number of other scandals, rewarded its top bankers £500 million in bonuses last year.
You can share this story on social media: