Severstal posts 1Q 2011 net income of $531 million
Published time: 17 May, 2011 07:12
Edited time: 17 May, 2011 12:00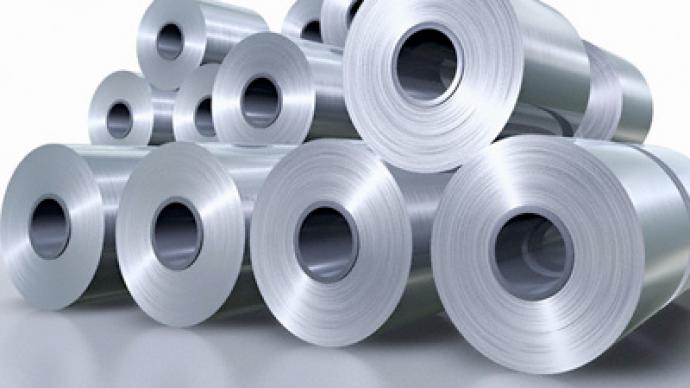 Russian steelmaker, Severstal, has posted a 1Q 2011 net profit of $531 million under IFRS.
The net result compares with the 1Q 2010 net loss of $785 million, with 1Q EBITDA rising 60% year on year to $934 million, as 1Q revenues climbed 35.9% year on year $3.727 billion.
Severstal noted its EBITDA margin had climbed to 25.1% with the disposal of some North American assets and increased domestic sales and added the outlook for the rest of the year would vary regionally, with Russian steel demand expected to weaken but North American demand to remain firm throughout the course of 2011.
Severstal CEO, Alexey Mordashov said the vertical integration of the company had helped to shield Severstal from rising input prices with its overhaul of key North American operations, improvements in its debt position, and focus on higher margin products laid the basis for a positive 2011.
"In Q1 we focused on increasing profitability by selling more value-added products. Despite the growth of raw materials prices, EBITDA margin increased to 25.1% as a result of our vertical integration and improved steel assets structure. We expect to deliver our planned 2011 capital expenditure programme, with Phase II commissioning at Columbus and modernization at Dearborn running ahead of schedule. Our net debt/EBITDA level continued to decline to 1.2x below the targeted 1.5x and we are committed to maintaining this reasonable level of debt and strong liquidity position. We expect further improvement in our operating and financial performance in Q2 2011 and are confident about our full-year outlook."