Eurasia Drilling 1H 2011 net income jumps 44% on Schlumberger alliance
Published time: 26 Aug, 2011 07:20
Edited time: 26 Aug, 2011 11:20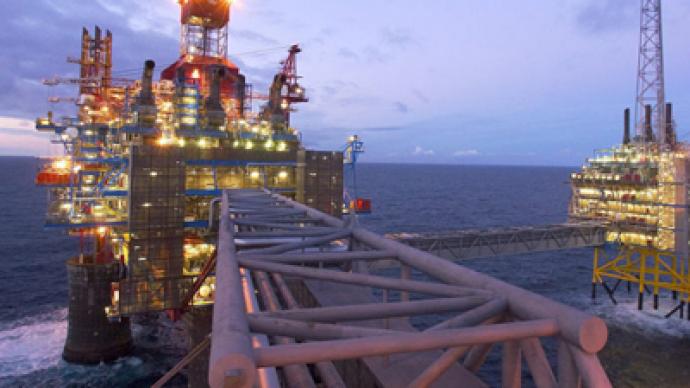 Drilling services provider, Eurasia Drilling, has posted a 1H 2011 net income of $151 million under US GAAP.
The net result is up 44% from the 1H 2010 net income of $105 million, with 1H 2011 EBITDA climbing 29% year on year to $267 million, on the back of a 47% year on year increase in revenue to $1.265 billion.
The company said the results reflected an 18% increase in drilling output coupled with the impact of the asset exchange and strategic alliance with global drilling service provider, Schlumberger, in April this year, which it said had added 8% to its drilling growth. Chief Financial Officer, W. Richard Anderson, said the strong 1H results underpinned a positive FY outlook.
"We are delighted to have delivered such strong results with significant increases in revenues, EBITDA, net income and EPS. This reflects our leading position in the high growth Russian market where we deliver enhanced service and production efficiency.  Although it involves higher levels of joint development with external partners, which affects EBITDA margins, the successful development of our horizontal drilling business provides an important strategic growth opportunity. We are delivering an excellent level of growth across our operations and we are, therefore, optimistic for the rest of the year and committed to delivering strong results in line with our expectations. "
Eurasia Drilling added that it had reduced reliance on its largest single customer from 60% a year earlier to 54% this year.  CEO Dr. Alexander Djaparidze, said offshore operations would buttress the FY result, ahead of new tenders in 2012.
"The Russian onshore drilling market continues its rapid growth with 11% higher drilling volumes in the first half of 2011 compared to the same period in 2010. EDC is outpacing the market, showing 18% growth. In the offshore business the addition of the Trident 20 jack-up rig and a good performance from our existing operations combined to double revenue in the segment during the period. EDC is uniquely positioned through its size, its cooperation with Schlumberger and financial strength, to support our customers in achieving their goals. This will become especially important as we enter the new tendering season for 2012. We will continue to follow our strategy of international expansion, pursuing value adding acquisitions where appropriate."