Russia says oil at $90 to $110 is 'fair price'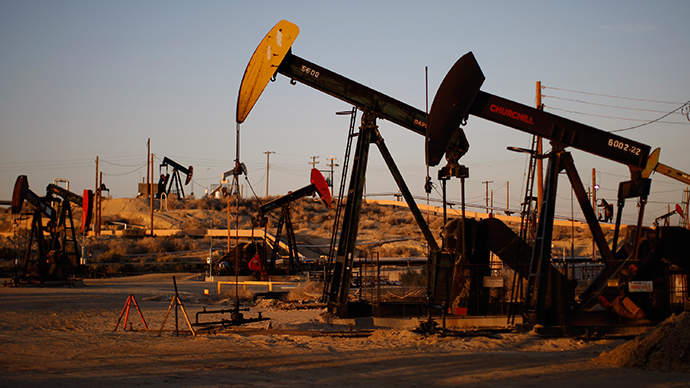 The 'fair' and most comfortable oil price for world economies would range between $90 and $110 per barrel, with any fluctuations from that involving certain risks for the industry, Russia's Energy Minister Aleksandr Novak said.
Most analysts believe the falling oil price won't last long, as cheaper oil would make most of the current projects in the industry unprofitable, according to Novak speaking at the National oil and gas forum in Moscow on Wednesday.
"My assessment is that the fair oil price is within the range of $90 and $110," Novak said.
"Everything that comes lower means high risks for projects in the oil sector. Higher is also not good - this will lead to an increasing number of projects in the profitability zone, they increase supply, and it's not reasonable. In this case everyone will be at risk because of the price," the Energy Minister explained.
So far it's too early to give any concrete assessments on current oil prices and that conclusions should be made in the long-term period he warned.
"It's been a week since oil prices began rising," Novak said. "We don't know how long this trend is going to last. We need a longer period to analyze the situation. Let's have a look at how it's going to change through the end of this year and in 2015."
An economic slowdown across the world has a major impact on oil prices. That's why the performance of Europe, the Asia-Pacific Region, and the USA will be given special consideration in 2015. "We need to sift the forecasts of a lot of countries' economic growth to get the full image," Novak said.
In recent months oil has lost more than 20 percent and touched a 4-year low last week, with Brent December futures being traded at $84.99 per barrel on Thursday. Officials in Russia have repeated that there will be no sharp rise in Russia's budget deficit, as currently the falling ruble helps to offset losses from cheapening oil. The country's budget is based on oil prices of $96 per barrel, but Herman Gref the head of Russia's biggest lender Sberbank said that $80 per barrel would also be sustainable.
READ MORE: 'No tragedy' for Russian budget due to current oil prices
You can share this story on social media: