Kiev files new $5bn lawsuit against Gazprom in Stockholm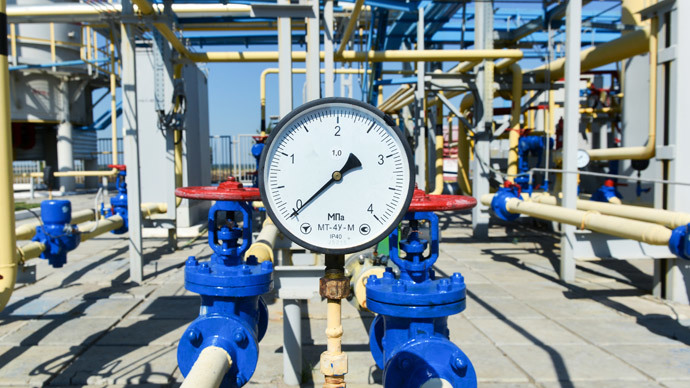 Ukraine's Naftogaz has filed a second lawsuit with the Stockholm arbitration institute against Gazprom claiming it should repay $5 billion for transit gas "under-delivered" between 2009 and 2014.
In the claim sent Monday Ukraine insists Russia's Gazprom delivered less gas for transit than the 2009 contract stipulates, says the head of business reform at Naftogaz Yury Vitrenko.
The compensation Ukraine is asking for would be at around $5 billion, according to Russian daily Kommersant's calculations.
Naftogaz also says transit terms should comply with the EU's Third Energy Package which Ukraine is due to join in 2015.
The package doesn't allow one company to own both a pipeline and the fuel flowing through it.
According to the existing transit contract with Ukraine the minimum supply volume is 110 billion cubic meters (bcm) a year, although Naftogaz claims Russia supplied only 86 bcm in 2013.
"We believe that our appeal to Stockholm arbitration does not affect the supply of Russian gas to Europe", RIA quotes Vitrenko as saying.
Gazprom however is ready to defend itself at the international arbitration tribunal. "There are no conditions in the 2009 contract like 'pump-or-pay,' so the obligation of Gazprom to pump at least 110 bcm of gas per year is nothing more than a declaration," the head of Russia's National Energy Security Fund Konstantin Simonov told Gazeta.ru.
The gas row between Russia and Ukraine intensified in June when Russia cut off supplies over Kiev's multibillion dollar debt. Since then a number of trilateral talks have been held, but no real breakthrough has been reached so far.
In the latest round of talks in late September Russia, Ukraine and the EU came up with a so-called 'winter plan,' while no concrete agreement has been sealed. The plan outlines the supply of Russian gas to Ukraine resuming, only if Kiev pays Moscow $2 billion to settle a part of its $5.3 billion debt, and another $1 billion paid by the end of year as prepayment for gas supplies.
The next round of talks is set for October 21.
Naftogaz filed its first lawsuit in the end of September asking for a "fair and market price" for Russian gas.