​Oil prices edge up after hitting 22-month low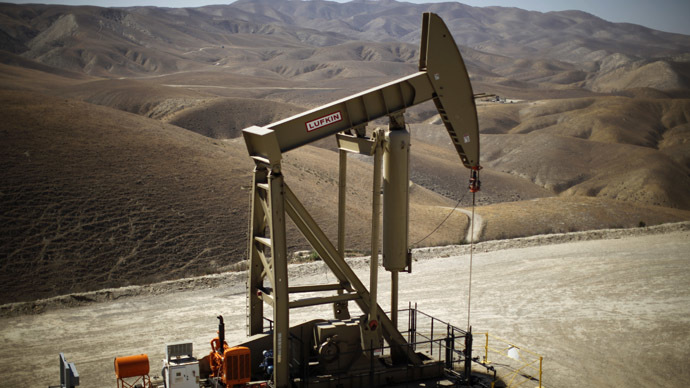 The price of crude oil is recovering Wednesday after a sharp drop the day before, when it touched a 22-month low. This is after an HSBC report signaled that manufacturing activity was robust in China, the world's second biggest oil consumer.
WTI futures for November rose Wednesday by as much as 0.48 percent to stand to $91.65 at 06.45 Eastern Time, after it suffered a 3.6 percent decline on Tuesday which was the equivalent of a 13 percent drop in quarterly terms.
Brent November futures gained 0.29 percent reaching $94.94 per barrel, according to Bloomberg data.
Investors decided that global demand is likely to grow, as Wednesday's PMI report by HSBC showed that manufacturing activity in China exceeded forecasts and in September remained in growth territory at 51.1.
China is the world's second biggest consumer of oil, so any sign of its economic recovery signals global demand should grow.
Experts say further oil price changes will depend on supply, mostly on the moves by the Organization of the Petroleum Exporting Countries (OPEC).
"Ultimately, if we see oil prices continue to fall with WTI under $90 and Brent close to $90, OPEC would probably start to get an itchy trigger finger (and proceed with an output cut)," Ben Le Brun, market analyst at OptionsXpress in Sydney, told Reuters.
In September, the supply of oil supply from OPEC grew to its highest in almost two years, according to a Reuters survey. That was due to recovery in Libyan production and more oil coming from Saudi Arabia.