Siemens taps into US fracking craze with $7.6bn acquisition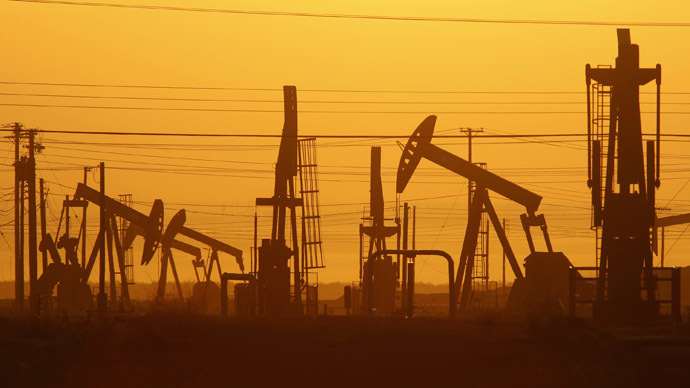 German engineering giant Siemens AG said Monday it will buy US oil services company Dresser-Rand for $7.6 billion, a move that will give the German company a route into the booming American shale industry.
The deal is expected to be finalized by summer 2015 and will launch the company's oil and gas business in the US shale market.
"As the premium brand in the global energy infrastructure market, Dresser-Rand is a perfect fit for the Siemens portfolio. The combined activities will create a world-class provider for the growing oil and gas markets," Siemens Chief Executive Joe Kaeser said in a statement on Monday.
Dresser-Rand designs, manufactures, and sells a wide range of services used in oil and gas discovery and refining.
Fracking technology has fueled the current oil and gas industry boom in the US. The shale industry in the US may add as much as $690 billion to GDP and create 1.7 million jobs by 2020, according to a study by McKinsey and Co.
The oil production increase has boosted domestic employment, company profits, and GDP.
Shale oil drilling has increased US domestic output to 8.53 million barrels per day (bpd), and has been rising about 1 million bpd for the last 3 years, according to the US Energy Information Administration. In 2015, it is expected to rise to 9.53 million bpd.
Dresser-Rand's market value was $6.12 billion, compared to Siemens' much larger $85 billion, but the deal will give Siemens a household name in the American energy sector.
The German industrial conglomerate offered $83 per share in its takeover bid, which the company said was supported by the board of directors of Dresser-Rand. Friday's closing price was $79.91.
On Sunday, Reuters reported Siemens would buy up Dresser-Rand for $6 billion.
Within minutes of the Dresser-Rand statement on Monday, Siemens also announced the sale of its 50 percent stake in BSH.
Bosch und Siemens Hausgeraete GmbH will sell joint venture partner Robert Bosch GmbH for €3 billion ($3.85 billion), ending their more than 45 year alliance in household appliances. Siemens hopes to complete the sale of BSH in the first half of 2015.