Record global debt risks new crisis – Geneva report
A record level of $158.8 trillion in global debt, together with low economic growth is creating a serious threat of a new financial crisis, says the sixteenth annual Geneva Report.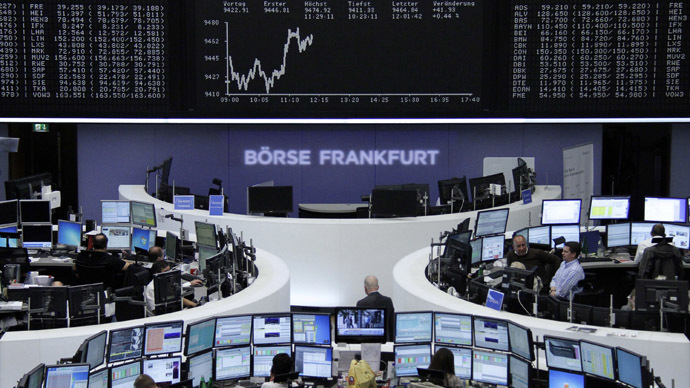 Total world debt, excluding the financial sector, has risen from 180 percent of global output in 2008 to 212 percent last year, according to the report written by a panel of senior economists including three former senior central bankers.
"Contrary to widely held beliefs, the world has not yet begun to deliver, and the global debt to GDP ratio is still growing, breaking new highs," the report said.
The World Bank data showed that in 2013 global GDP was $74.909 trillion.
At a world level, there was acceleration in real growth from the mid-1990s until the mid-2000s, largely driven by the impressive performance of emerging markets over this period.
However, output growth in advanced economies has been declining for decades, which accelerated after the crisis. The developed economies enjoyed only a temporary improvement in real output growth in the late 1990s which had already started gradually eroding by the mid-2000s.
A "poisonous combination of high and rising global debt and slowing gross domestic product, driven by both slowing real growth and falling inflation," may cause a crisis, warns the report.
Despite the modest decrease in household debt in the UK and the rest of Europe, the credit binge in Asia has offset the improvements, pushing the global private and public debt to a new high in 2013.
Until 2008, the leveraging up was being led by developed markets, but since then emerging economies led by China have been the driving force in the process, thus becoming the most vulnerable to the next crisis.
"Although the level of leverage is higher in developed markets, the speed of the recent leverage process in emerging economies, and especially in Asia, is indeed an increasing concern," says the report.
You can share this story on social media: