US imposes anti-terror financial sanctions on 21 individuals, 3 companies
Published time: 25 Sep, 2014 11:59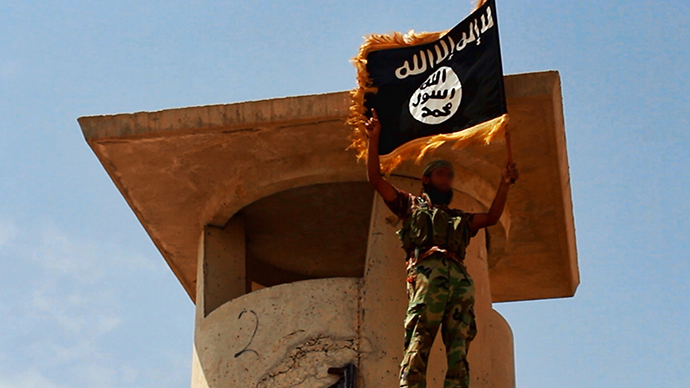 The White House has imposed sanctions on 21 people and 3 entities funding terrorism, freezing assets and barring them from any American financial dealings in an effort "to degrade and destroy terrorist access to financing."
"Today's broadly scoped designations will disrupt efforts by ISIL, al-Nusra Front, Al Qaeda and Jemaah Islamiyah to raise, transport and access funds that facilitate foreign terrorist fighters," David Cohen, the Treasury undersecretary for terrorism financing said in a statement on Wednesday.
The announcement of the sanctions were a follow up to airstrikes against ISIS targets in Syria and Iraq as well s the United Nations Security Council's adoption of resolution to preemptively nip in the bud financial activities and mobility of terrorists believed to be aiding efforts in the Middle East, Europe, and North Africa.
The US Treasury Department expanded the list created back in 2001 by former President George W. Bush in the aftermath of the 9/11 attacks.
Among the newly added targets are Georgian national Tarkhan Tayumurazovich Batirashvili who goes by the name 'Omar the Chechen' and is believed to be a top Islamic State military commander currently living in Syria who used to oversee a prison facility near ISIS-controlled Raqqah where terrorists reportedly detain dozens of captured foreign hostages, many journalists.
Tariq bin al-Tahar bin al-Falih al-'Awni al-Harzi, or Al Harzi for short, is referred to the US Treasury as the "emir of suicide bombers", who is believed to be one of the founding members of the Islamic State terrorist group. The Treasury believes he helped raise $2 million in funds from Qatar as well as recruited and trained foreign fighters.
READ MORE: ISIS profits from oil, theft, human trafficking exceed $3mn a day – report
The sanctions list already includes hundreds of individuals and companies believed to be sponsoring terrorist organizations worldwide. However, ISIS and other terrorist organization accrue most of their money from more illicit activities such as extortion payments, ransom from kidnapped hostages, and any kind of theft from the areas taken by IS, such as black-market oil. Therefore a ban on international banking may not block the cash flow to people funding and diffusing terrorism.