Polish miners blockade Russian coal at border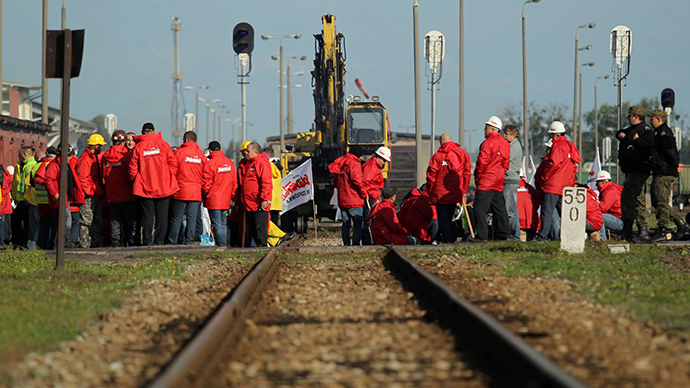 More than 200 Polish miners obstructed Russian coal trains at the border in northeast Poland, threatening that any future trains will also be stopped, to protest the "dumping" of Russian coal imports that are hurting Poland's struggling mining industry.
The Russian coal was stopped at the Polish-Russian border crossing at Braniewo-Mamonowo, and was led by mining union leaders, local Polish media reported Wednesday.
"We can block the passage until the end of the week, we want to bring attention to the mining and energy security," Stanislaw Kłysz, a representative from the national trade union Solidarity told Polish radio, Polish Press Agency reported.
Protests will continue throughout the week and on October 1 demonstration is planned in Warsaw.
The miners were from Silesia in southwest Poland, PAP reported.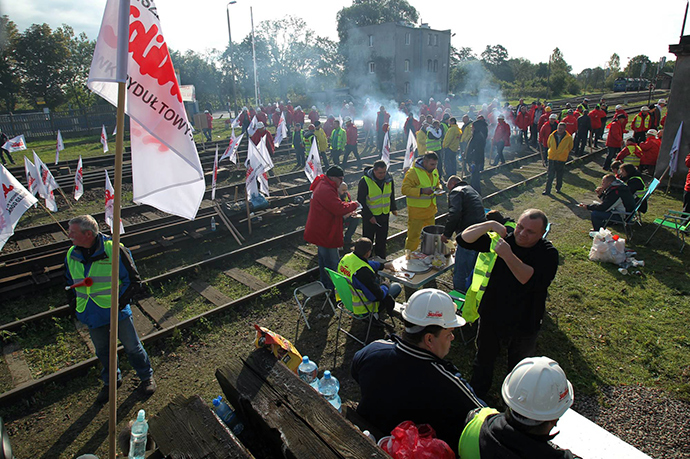 Poland is a major producer of coal, but still imports about 10 million tons per year from Russia and the Czech Republic. The country also exports 10.6 million tons.
Kompania Weglowa, the largest coal mine in Poland, says it has 5 million tons of unsold coal, which the union workers blame on the flood of Russian imports. The overproduction is adding to pressure on labor costs and a decrease in prices and demand, which led to Kompania Weglowa suffering losses of 145 million euro last year.
"Right now around 80 percent of tenders for coal supplies to units run from the state budget are won by suppliers of imported coal, because they offer dumping prices," said Jaroslaw Grzesik, leader of the mining Solidarity union.
Poland's dominant coal industry provides over 55 percent of primary energy demand, with about 90 percent of electricity sourced from the fossil fuel in 2013.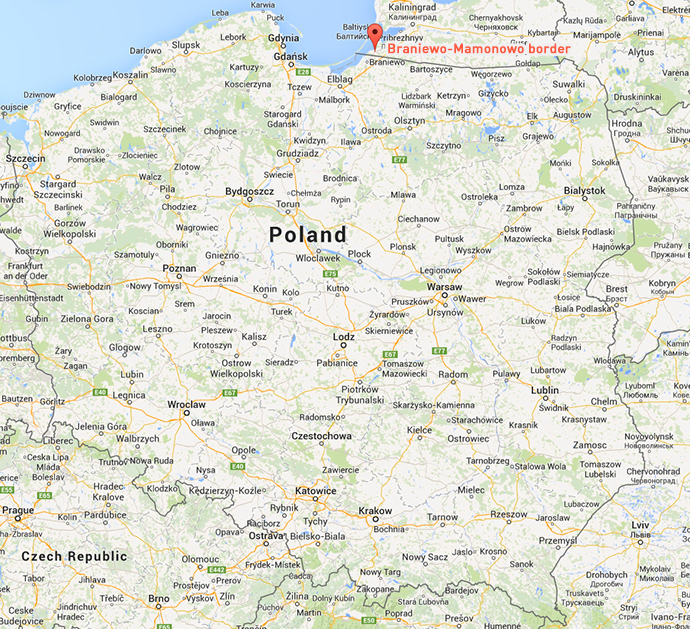 Earlier this year, Poland floated the idea of placing an embargo on the import of Russian coal, to protect local miners.
"For months, the government promised to settle the issue of imported Russian coal and concessions on trade in raw materials. And, as usual, they haven't done anything," Dominik Kolorz, leader of the Solidarity Union in the Slasko- Dabrowskie said, as quoted by PAP.
Kolorz threatened imports will be blocked until the government starts listening to the demands of the coal miners.
The Braniewo-Mamonowo border handles both passenger and freight trains.
You can share this story on social media: