​China fines Chrysler, Audi $46mn for price fixing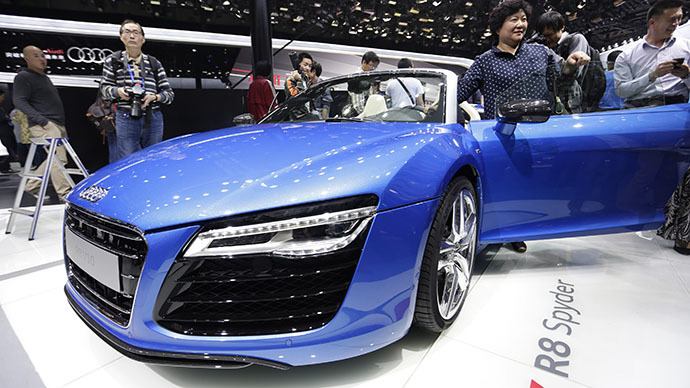 China's anti-monopoly regulator announced Thursday its first punishment of a foreign carmaker for price-fixing, fining Audi and Chrysler a combined $46 million.
The Chinese National Development and Reform Commission fined FAW-Volkswagen Sales, which markets Audi in the country, $40.6 million. It also fined eight Audi distributors a total of $4.9 million.
"We accept the penalty and we have been optimizing the management processes and sales and dealership structure," the Financial Times quotes Audi in China as saying.
In turn Chrysler, a part of Fiat Chrysler Automobiles, was fined $5.2 million for enforcing minimum prices for vehicles sold by dealers in Shanghai, according to the city's price bureau. Three of its dealerships were fined a combined $343,000, the NDRC said.
The Punishment for Chrysler and Audi didn't come as a surprise. The NDRC had previously said the two carmakers had broken anti-monopoly law.
Audi admitted it had partially breached the rules.
The penalties increase the possibility of similar fines against Daimler's Mercedes-Benz and Tata Motor Jaguar Land Rover, as the companies are being investigated for possible anti-competitive behavior.
In recent weeks the Chamber of Commerce has responded, challenging the Chinese investigations, saying that foreign companies were unfairly targeted.
However NDRC denied the selectiveness.
"If people say we are selective [towards foreign companies], the truth is that we do not have the time and energy to select," the Financial Times quotes Xu Kunlin, a senior official at regulator NDRC.
"We do not select which companies to look into - the consumers do the selecting. We investigate the companies where we receive well-grounded complaints," he added.
In August 12 Japanese auto parts makers were fined about $200 million for manipulating prices in China.