Argentina passes law to reclaim default debt from New York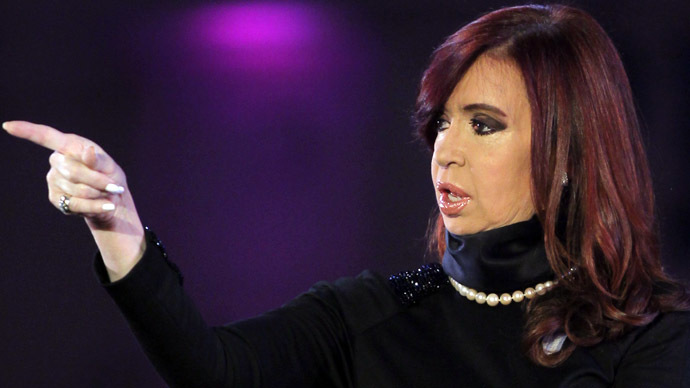 Argentina's Senate has passed a law that will let the country continue paying off its default debt by transferring international bond payments from New York to local banks, which would let other investors buy Argentine debt.
The scheme, to get around a US judge's order to immediately pay back $1.6 billion to "vulture" hedge funds in Manhattan, is the initiative of President Cristina Fernandez de Kirchner. The bill passed by a vote 39 to 27.
The initiative proposes to begin challenging payments through third parties, and allowing them to trade their bonds for new debt issued under Argentine law. Argentina's state Banco de la Nacion could become the trustee for payments, replacing the Bank of New York Mellon. Another proposal is to make Paris a main destination for debt payments.
According to Argentina's Chief of cabinet ministers, Jorge Capitanich, there are already several investors interested.
"There is obviously willingness among many creditors, or bondholders, to participate in the sovereign debt payment law, in order to get the money that is owed to them," Capitanich told reporters on Friday.
The US district court that ruled on Argentina's debt maintains this is illegal.
Next week the law will be discussed in Argentina's lower house Chamber of Deputies.
It is a brazen move against the 'vulture' funds that sent the country into default in July after demanding the immediate payment of $1.6 billion ($1.3 billion plus interest) in restructured debt, instead of the planned $539 million to bondholders. The ruling banned Argentina from making interest payment on restructured debt before settling with the New York hedge funds.The hedge funds had rejected Argentina's requests to restructure the debt in 2005 and 2010.
"Sometimes there are court decisions that cannot be followed," Miguel Angel Pichetto, head of the government's Victory Front coalition in the Senate, said on Thursday.
Argentina has said it will take the US to the International Court of Justice for judicial malpractice.
"To pay the vulture funds would be very dangerous," Pichetto said.
Argentina's next coupon payment is due on September 30.
You can share this story on social media: