Rosneft to take 30 percent in Norwegian driller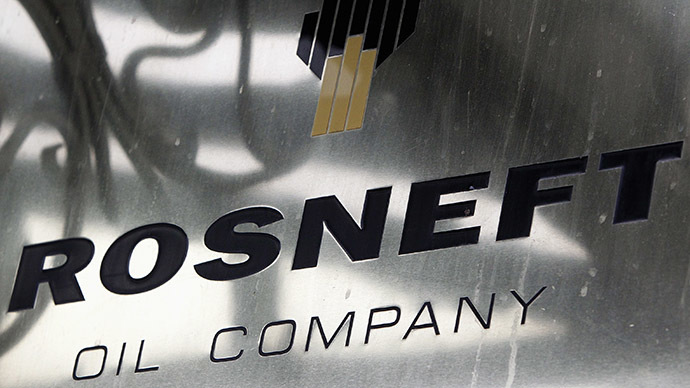 Russia's biggest oil company Rosneft has agreed to purchase a stake in Norway's North Atlantic Drilling (NADL) through an asset swap, which appears to show businesses remain undeterred by political sanctions.
Rosneft has agreed to take a 30 percent of North Atlantic in return for 150 onshore drilling assets in Russia, and some cash. The final terms of the deal, including the amount of investments in the Norwegian company, will be set after it passes due diligence, which is expected to be done by the end of the year, Rosneft said in a statement Friday.
Rune Magnus Lundetrae, Chief Financial Officer of Seadrill, which owns 70 percent of North Atlantic, told Bloomberg Rosneft would also buy 100 million new shares at $9.25 apiece.
The deal comes amidst sanctions tension between Russia and the West and shows that foreign businesses still want to cooperate with Russia, leaving politics aside.
"We're very pleased with the execution of this important transaction and welcome Rosneft as an equity partner and to our board of directors," Alf Ragnar Lovdal, CEO of North Atlantic, said in a statement.
"We're not very worried" that the sanctions will affect any part of these deals, Lundetrae told Bloomberg by phone. "Rosneft is a very good and constructive partner for us."
Friday's deal marks the second step under a framework agreement signed in May. Last month, just days before the EU imposed tighter economic sanctions against Russia; the two companies completed the lease of offshore rigs. Under the July agreement, Rosneft and NADL will cooperate in shelf drilling, with the Norwegian company providing Rosneft with six sea drilling units till 2022 to conduct shelf drilling in harsh weather conditions.
ExxonMobil and Norway's Statoil have also confirmed they would continue offshore Arctic drilling with Rosneft, despite politicians in the EU and the US seeking to make Russia change its policy over Ukraine by putting on economic pressure.
On Thursday, the Financial Times reported Vitol, the world's largest independent oil trader, was shelving its $2 billion deal with Rosneft.
You can share this story on social media: