Germany blames Ukraine crisis for unexpected slowdown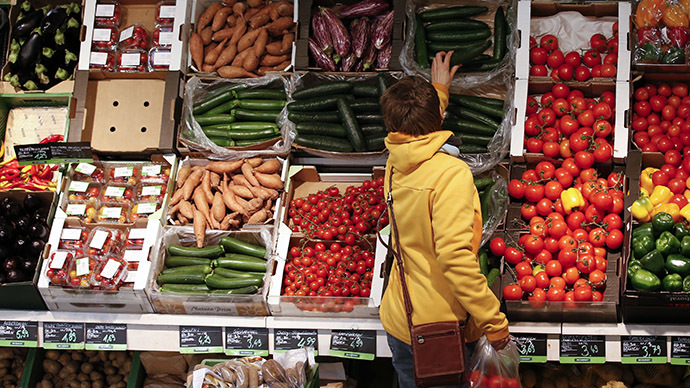 The sudden contraction of the German economy in the second quarter could be caused by Russian sanctions and the erosion of confidence from the crisis in Ukraine, the German Finance Ministry said on Friday.
A 0.2 percent shrink in Europe's strongest economy between April and June came after modest growth of 0.7 percent in the first quarter. The first quarter was mostly driven by an unusually warm winter, which stimulated construction activity.
"The decline in gross domestic product (GDP) goes beyond the expected counter-effect to the very strong weather-related performance in the previous quarter," Bloomberg quotes the finance ministry monthly report.
The ministry considers the main hindrances to the economy are "the effect ofsanctions, and negative effects on confidence due to the Ukraine crisis," which have likely resulted in the decline of industrial activity in the second quarter.
Among other reasons listed is "weaker economic development in the eurozone" and "other geopolitical tensions." Moreover, the investment in construction and foreign trade had weighed on growth in the second quarter.
Despite negative figures, the general economic trend remains positive the ministry assured.
Germany is sticking to its forecast to grow by 1.8 percent this year even after its disappointing second quarter, Rainer Sontowski, German State Secretary for Economics, said on Wednesday.
"If the Ukraine crisis does not escalate further and no further serious stages of sanctions is imposed, it is to be expected that the current economic slowdown is only temporary," the ministry statement said.