​America's Apache makes biggest Australian oil find in decades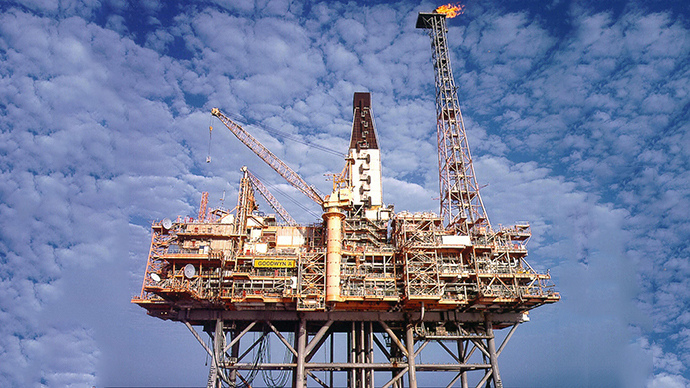 US energy company Apache has discovered an offshore oil field in Australia with potential reserves of up to 300 million barrels of crude.
Originally the Phoenix South-1 well located off the north-west coast was targeting gas rather than oil, but now the discovery may reopen a frontier for oil exploration that some international energy companies abandoned decades ago after wells turned up dry.
"The oil and reservoir quality we have seen point to a commercial discovery," the Wall Street Journal quotes Thomas E. Voytovich, a senior executive at Apache's international arm. "If these results are borne out by further appraisal drilling, Phoenix South may represent a new oil province for Australia."
The principal of Stock Analysis, Peter Strachan said, currently the discovery could hold up to 60 million barrels of recoverable oil. However the well is being drilled deeper, so the source may end up being larger, while the size signals the potential for similar offshore finds.
The majority of the recently discovered fields in Australia have not exceeded 30 million barrels, so anything bigger is significant. Australia's current oil liquids consumption is 60 percent dependent on imports said Mr. Strachan who described the find as "only a drop in the ocean."
Last year national oil production fell by 17 percent to 416,000 barrels a day as conventional fields became depleted, according to BP estimates. Now the country is in need of new oil sources.
In contrast, the gas reserves of Australia are abundant following several big discoveries by companies including Chevron and Royal Dutch Shell. Investment estimated in tens of billions of dollars has paved the way for exports to the Asian energy market.
The full significance of the Phoenix South discovery won't be known instantly said Simon Andrew, an energy analyst at Perth-based broker Hartleys.
"It will take two to three months to work out the actual recoverable volumes from the discovery," he told WSJ.
The first analysis showed at least four oil "columns" ranging in thickness between 26 meters to 46 meters. Apache managed to recover six light oil samples from three intervals so far.
Apache is planning to drill more wells next year as the company has found several large structures around Phoenix South that could also contain lots of oil.
The news saw shares of Carnarvon Petroleum, one of Apache's junior partners in the drilling, triple in value to $0.24 on Monday. However some analysts consider the $157 million surge in the company value as an overblown.
"It looks a bit punchy based on the facts we've got today," WSJ quotes one analyst. "There are still a lot of unanswered questions here."