​Russia may impose additional tax on foreign fast-food
Foreign fast-food companies should be additionally taxed, a Russian State Duma deputy has suggested. Igor Zotov said the money raised could go to improving the general health of the population.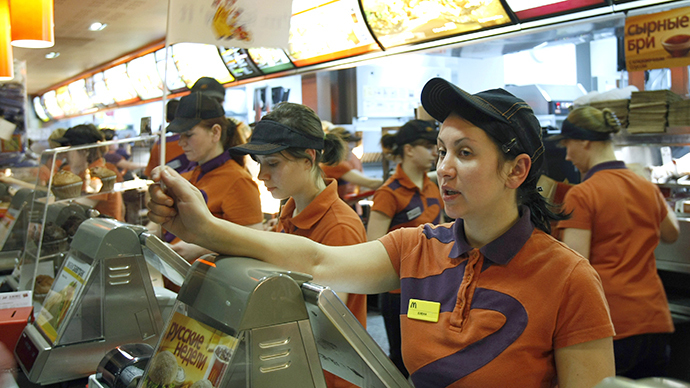 Zotov's bill would see a tax rise from 20 percent to 23 percent, which will increase the cost of fast-food, reduce customer demand, and contribute in the national budget, Izvestia reports.
Among the fast-food chains targeted are McDonald's, Burger King, KFC, Subway, Starbucks, Papa John's and others.
The development of a more healthy population would include the money for health services, programs to create health groups, organization of sports activities, and the promotion of a healthy lifestyle.
About a half the diseases which affect Russians are due to poor nutrition, so the regulation of food standards at the state level is important, the Deputy said, adding that almost all regions suffer an overabundance of fast-food outlets.
Igor Zotov stressed the political implications, saying the increased tax become a sort of "peculiar sanctions against the United States and some European countries."
This is not the first attempt of deputies to tackle the fast-food industry.
A group of Russian deputies have previously suggested forcing the makers of hamburgers, french fries and sodas to put a mandatory health warning on their products, just like on cigarette packs.
You can share this story on social media: