​Thousands of Russians stranded abroad, as fifth tour operator goes bankrupt
Published time: 5 Aug, 2014 15:19
Edited time: 5 Aug, 2014 15:48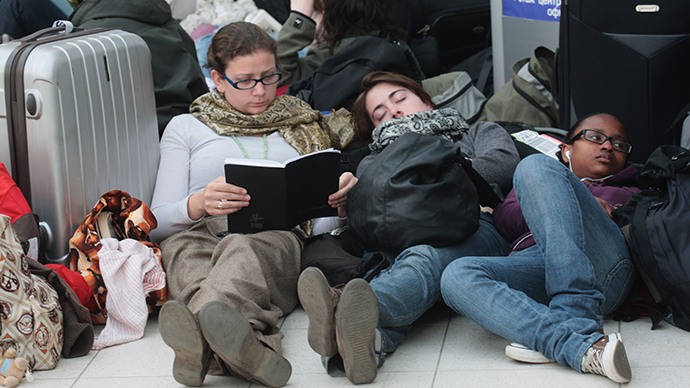 One of Russia's largest tour operators IntAer is halting operations. The company said it could no longer fulfill its obligations, as the political strain over Ukraine and strengthening dollar was hitting its business.
It is the fifth Russian tour operator to go bankrupt this summer. Five hundred IntAer clients are now stranded abroad mostly in Greece, and another 1,300 booked to travel will not be able to do so.
The costs to IntAer customers because of the bankruptcy are estimated at $1.1 million, and there is $1.7 million of insurance in place, according to Irina Shegolkova from the Federal Agency for Tourism.
"Thus the compensation should be enough to cover all losses", Shegolkova said.
On Tuesday, Russian Prime Minister Dmitry Medvedev ordered Transport Minister Maksim Sokolov to make sure all the Russians stuck abroad get back home within a "realistic" period.
When the Labirint travel company collapsed on Saturday leaving over 27,000 Russian tourists abroad, it also cited a "negative political and economic situation" as a reason for its failure.
Prime Minister Medvedev has ordered audits of tour operators to make sure they have enough liquidity. Companies which do not have enough funds will be taken off the approved list.
"It's unacceptable when travel companies take no responsibility for anything and then simply close when they don't have enough customers. And then when insurance issues arise, those involved with it cannot resolve anything at all. I think regular audits are necessary to exclude the incompetent agencies, those without sufficient capital, from the registry," RIA Novosti cited Medvedev.
The wave of collapses started in July. The first travel company to announce insolvency was St. Petersburg-based Neva, the country's oldest tour operator. It was followed by Roza Vetrov Mir, then another St. Petersburg company Expo Tour declared bankruptcy, and at the weekend the Labirint travel agency closed its doors.
Last week the EU moved onto a third round of economic sanctions, the toughest to date.
READ MORE: EU sanctions some of Russia's biggest banks, including #1 Sberbank
The ruble continues to fall due to the geopolitical uncertainty. Last week the price of oil fell to almost $105 per barrel which is also putting pressure on the Russian currency.